Urban Plunge Program Details
Urban Plunge introduces first-year students to Fordham and the New York City area by exposing them to the grounding principles of the Jesuit Mission and employing the Ignatian paradigm of experiential learning. Urban Plunge provides students with a three-day intensive orientation to the core values of the University through direct engagement with the Bronx and New York City communities.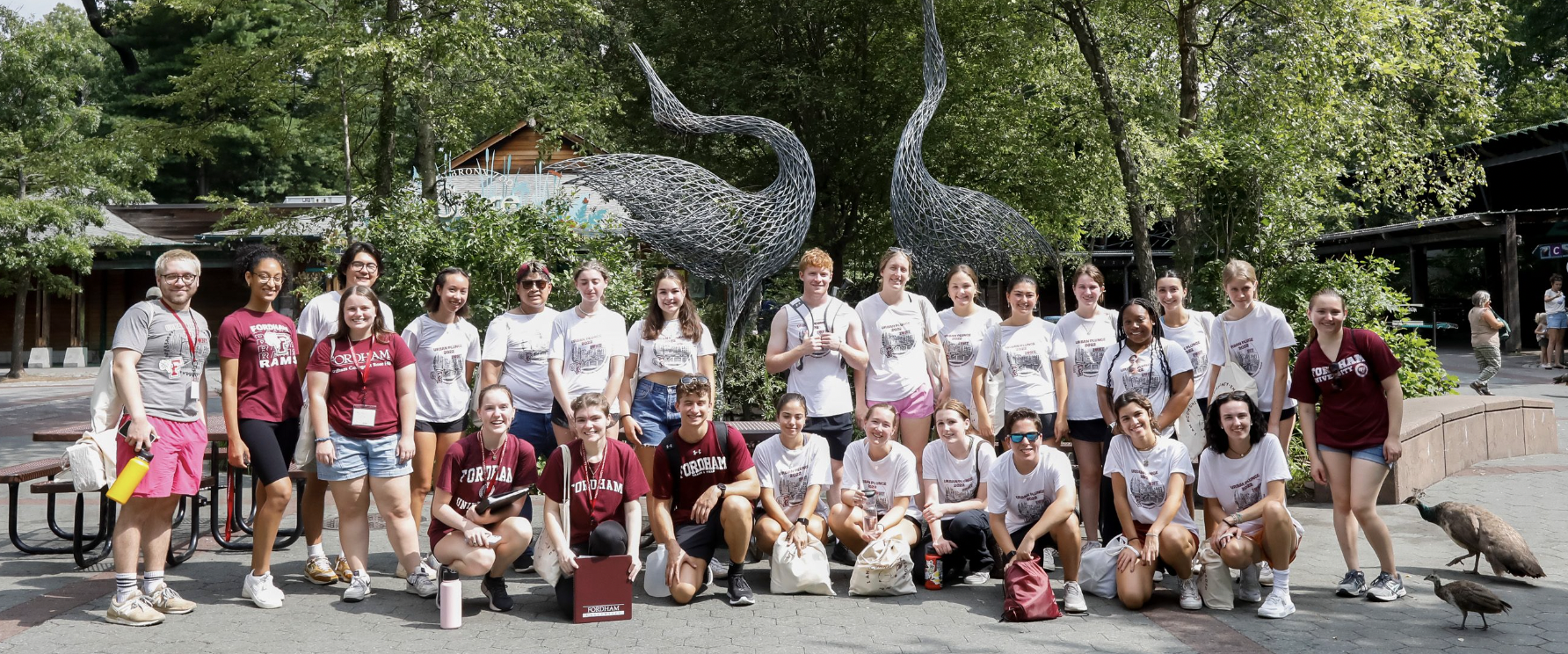 The Jesuit Educational Mission calls us to seek "a life beyond self" and to hone a "bothered excellence" that leads us to be agents of change in our society. The Urban Plunge program hopes to lay the groundwork for students to more deeply embrace these values over their four years at Fordham and beyond.
Questions? Concerns? Contact The Urban Plunge Team at [email protected].
---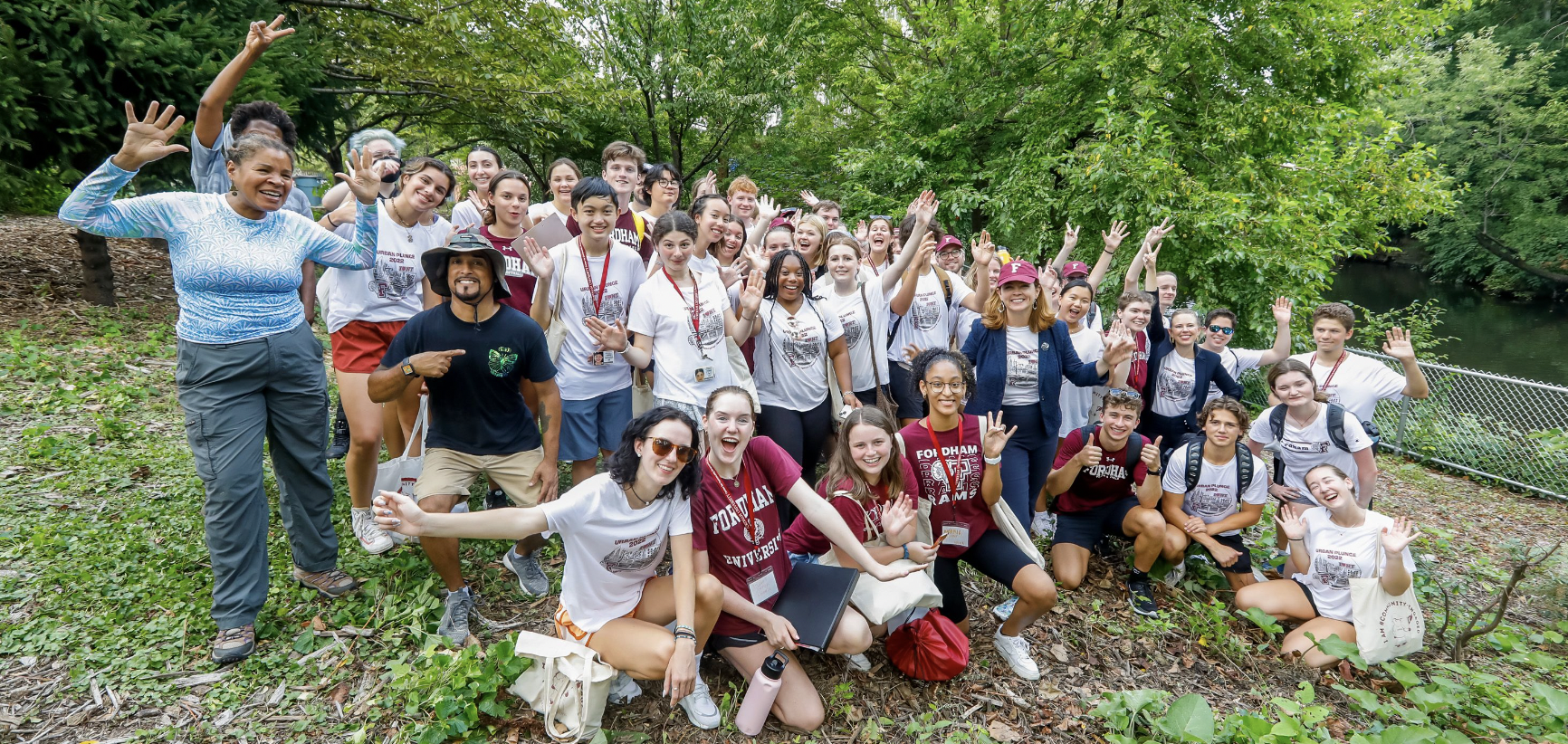 Urban Plunge 2022 welcomed new President Tania Tetlow to the Bronx, as she joined Urban Plunge participants at Drew Gardens, Tremont Neighborhood Action Center, P.O.T.S. (Part of the Solution) and the Webster Avenue Clean-up site.