I am so glad that I chose the ESL program at Fordham because I have noticed a significant improvement in my language skills. — Karolina M.
Find course descriptions and schedules. Fall courses are offered Friday, August 26 – Friday, December 9.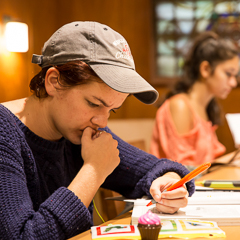 Read more about Current Events and English and the Environment. Summer courses are subject to change.