Ailey/Fordham Dance Scholars
Denise Jefferson Memorial Scholarship
In 1998 an entirely new form of higher education in dance was born with the opening of the Ailey/Fordham program, with equal emphasis on professional dance training and a rigorous liberal arts education. Denise Jefferson was director of the Ailey School as the program was conceived and inaugurated in 1998 until her death in 2010. In 2012 an artistic merit scholarship was named in Denise's honor and funded by the students' performance in this annual concert and awarded to a junior and senior student each year. It is a fitting memorial for Denise who gave so much to a program and its graduates who are dancing across the country and across the world.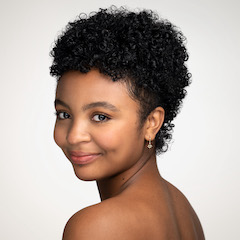 Morgan Gregory, FCLC '24
Hometown: North Chesterfield, VA
Morgan Gregory is currently a junior in the Ailey/Fordham BFA Program in Dance.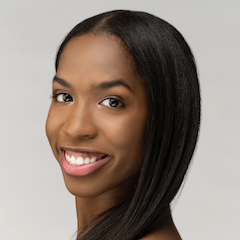 Tamia Strickland, FCLC '23
Hometown: Silver Spring, MD
Tamia Strickland is currently a senior in the Ailey/Fordham BFA Program in Dance as well as a member of Ailey II. Tamia looks forward to graduation in May.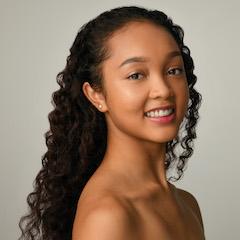 Kayla Mei-Wan Thomas, FCLC '22
Hometown: Shaker Heights, Ohio
Kayla Mei-Wan Thomas graduated from the Ailey/Fordham BFA Program in May 2022. As a senior in the program, Kayla danced with Nai-Ni Chen Dance Company. She is currently an Ailey II apprentice.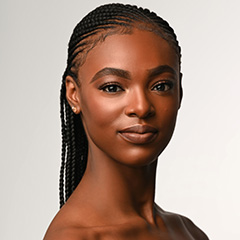 Naya Hutchinson, FCLC '21
Hometown: Upper Marlboro, Maryland
Naya Hutchinson graduated from the Ailey/Fordham BFA Program in Dance in May 2021. In May 2022, Naya graduated Summa Cum Laude from Fordham University receiving her Masters in Public Media with a focus in Strategic Communication. She is the Social Media Coordinator for Alvin Ailey American Dance Theater.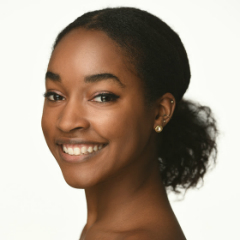 Ashley Simpson, FCLC '20
Hometown: West Palm Beach, Florida
As a senior in the Ailey/Fordham BFA Program in Dance, Ashley Simpson was a company member of Collage Dance Collective in Memphis, Tennessee. Following graduation in May 2020, Ashley joined Ballet X in Philadelphia, Pennsylvania.
Mikaela Brandon, FCLC '19
Hometown: Warren, New Jersey
After graduating from the BFA program in 2019, Mikaela S. Brandon attended Springboard Danse Montréal as well as Hubbard Street's Professional Program (HSPro) in Chicago, IL. Since then, she has chosen to continue her work as a member of SAG-AFTRA and is currently the Associate Artistic Director of classmate Derick McKoy, Jr.'s new company, McKoy Dance Project. Mikaela is pursuing new career paths in yoga, writing, and movement expression. For more, visit www.ms-b.me.
Joslin Vezeau, FCLC '18
Hometown: St. Louis, Missouri
Joslin Vezeau is currently a company member with Peridance Contemporary Dance.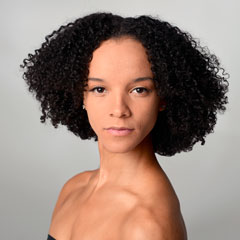 Lyric Danae, FCLC '17
Hometown: Madison, Wisconsin
Lyric Danae made her Broadway debut with The Lion King (Rafiki Tour) in December 2019. Her other favorite credits include The Bodyguard, Oscar at The Crown, and the NBA Boston Celtics.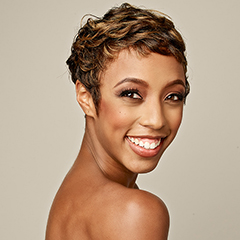 Courtney Spears, FCLC '16
Hometown: Columbia, Maryland
In 2016 and 2017, Courtney Spears traveled the world dancing as a company member of Ailey II. Spears founded a dance and management company, ArtSea Dance. In 2018, Courtney Spears became a member of Alvin Ailey American Dance Theater. Courtney is a 2020 graduate of Harvard Business School's Crossover Into Business program.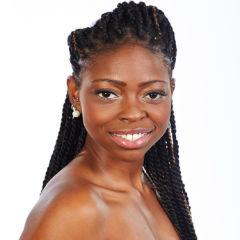 Brittany Ballentine, FCLC '15
Hometown: Baltimore, Maryland
Brittany Ballentine is currently in her third contract as dance captain of Broadway's Cotton Club musical After Midnight on Norwegian Cruise Lines. During the off season, Brittany sets productions at Six Flags America in Maryland.