The Responsible Business Coalition owes its change-making ability to the committed executives, researchers, educators, and professional staff in a variety of roles. We are proud to introduce them to you here.
Leadership Team
Barbara M. Porco
Managing Director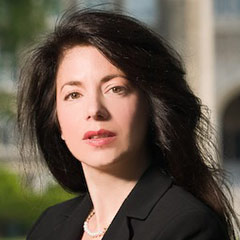 Barbara Porco has been a professor of accounting and taxation at Fordham for more than 25 years. She specializes in ESG reporting literacy and teaches courses that prepare students for FSA certification. Porco holds an M.B.A. and Ph.D. from Fordham and a master's degree in sustainability and environmental management from Harvard University. She is the associate dean of graduate students and the executive director of the Center for Professional Accounting Practices (CPAP), which promotes collaboration among accounting, auditing, tax, and forensics professionals and business and legal scholars. Under her leadership, she has developed academic relationships with organizations committed to sustainability literacy and disclosure such as the International Sustainability Standards Board (Value Reporting Foundation/SASB Legacy), One Young World, Datamaran and Chartered Accountants Worldwide USA. Porco is a CPA and is certified in financial forensics by the AICPA and proudly serves as a One Young World Partner Executive and MIT En-ROADS Climate Ambassador. She also is the author of the award-winning KPMG Ethical Compass Toolkit: Integrity in Business, whose latest installment focuses on sustainability reporting.
---
Frank Zambrelli
Executive Director
Frank Zambrelli's extensive professional experience spans fashion and retail and the environmental, social, and governance (ESG) implications therein. Zambrelli launched the award-winning studio Design Quadrant and, more recently, debuted the sustainable luxury brand 1 Atelier, based in New York City. In Zambrelli's latest venture, he joined his former colleagues from the Fair Fashion Center to form an ESG retail practice within Accenture, the multinational professional services company, shaping strategy, digital technology and operations through the lens of sustainability and a more responsible future. A regular face in digital, broadcast and print media, Zambrelli focuses on guiding industries toward a more data-driven, equitable, and regenerative future.
---
Leigh Anne Statuto
Director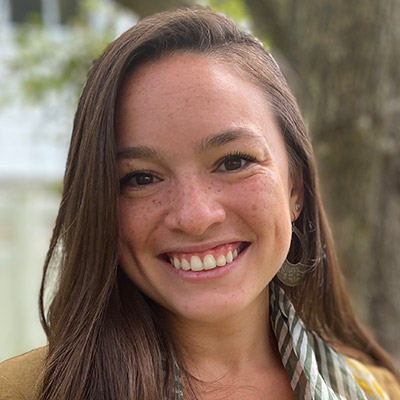 Leigh Anne Statuto, BA '16, went to work in the nonprofit sector after her graduation from Fordham University and aided in homeless prevention in New York City. Recognizing the severe urgency of the climate crisis and seeking to dedicate her career toward accelerating solutions, she earned an MBA in sustainability from Bard College, where she focused on impact investing and regenerative food systems. She has worked on myriad sustainability projects, most notably helping to launch carbon-labeled menus for Just Salad. Ms. Statuto is the co-chair of Slow Food NYC's Snail of Approval Committee and consults with private foundations on strategic planning and organizational development.
---
Cara Smyth
Founder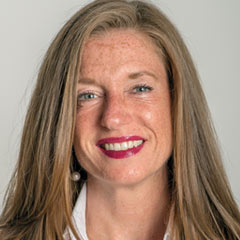 A founder of the Responsible Business Coalition, Cara Smyth is a Gabelli Fellow and chair of Rockefeller Philanthropy Advisors: Fashion Makes Change. She is also a global managing director at Accenture in the area of resilient responsible retail ad sustainability. Smyth joined Fordham University and Accenture from her post as the founding director of the Fair Fashion Center and vice president of Glasgow Caledonian New York College. A global fashion industry veteran, Smyth has held senior executive positions at Jil Sander, Burberry, and other high-profile companies. In her efforts to bring together industry and academia for a sustainable future, she has served as a board member for Glasgow Caledonian University and Sing for Hope; she is an RSA Fellow and a Tribeca Disrupter; and she is on the Sustainability Accounting Standards Board's Global Sector Advisory Council.
---
Peter Lupoff
Executive in Residence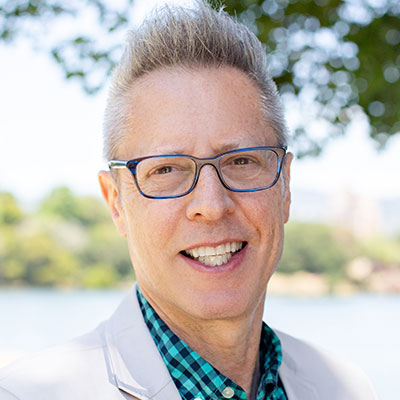 Peter is the Founder and Principal of Lupoff/Stevens Family Office the holding company of the various activities the family, including investments, social and environmental programmatic activations and grants. Their investment mandate, grant-making and policy objectives support social and climate equity and justice. Peter was formerly the CEO of Net Impact, a 30-year-old non-profit, with a mission to inspire, equip and activate emerging leaders to build a more just and sustainable world. He was also CEO of GOOD Institute which addresses important issues, driving social action and reimagining the possibilities for our shared future by charting a new contract between business and society. Since 2016, Peter has taught Impact Investing classes as Special Lecturer at Yale School of Management and Fordham University.
---
Sertan Kabadayi
Academic Co-Director
Sertan Kabadayi is a professor of marketing and director of teaching excellence at the Gabelli School of Business and academic co-director of the Responsible Business Coalition. He holds a PhD in marketing from Baruch College of the City University of New York. Kabadayi conducts research primarily in the services and transformative service areas, with an emphasis on consumer and societal well-being. Furthermore, he is doing research related to refugees and refugee integration into host countries. Kabadayi has received numerous awards over the years for his dedication and service to students and faculty. He is the associate editor of Journal of Services Marketing and Journal of Creating Value and an editorial board member of Journal of Service Management, Journal of Service Theory and Practice, and Psychology and Marketing.
---
Michael Pirson
Academic Co-Director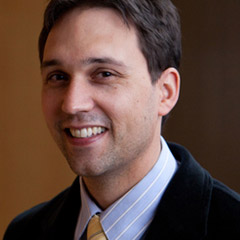 Michael Pirson holds the Felix E. Larkin Professorship in Management and is professor and area chair of the Leading People and Organizations area at the Gabelli School. A native of Germany, Pirson has worked and lived in Switzerland, France, China, Costa Rica, and the United States. Before beginning his academic career, he worked for an international consulting group and then started his own private consultancy. He has worked for and with businesses, nonprofits, embassies, political campaigns, and local and national governments. Pirson is the founding partner of the Humanistic Management Network, an organization that brings together scholars, practitioners, and policymakers around the common goal of creating a "life-conducive" economic system. Pirson is a research fellow at Harvard University and serves on the boards of three social enterprises in the United States.
Faculty Committee
RBC Fellows
Katherine Milligan
Gabelli Fellow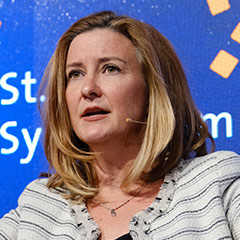 Katherine Milligan is a Gabelli Fellow at Fordham University's Gabelli School of Business and a director at the Collective Change Lab, a think tank that provides practical inspiration, insight, and guidance for social sector leaders pursuing systems change approaches. One of the Euclid Network's "Top 100 Women in Social Entrepreneurship," Milligan is affiliated with many innovation and entrepreneurship networks, including as a founding member of the Geneva Innovation Movement, an Elea Fellow at IMD Business School, an Accelerate2030 Advisory Council Member, an Unreasonable Mentor, a board member of Water for People, and an advisor to The Wellbeing Project. She teaches courses on social innovation and entrepreneurship at the Graduate Institute of International and Development Studies and at Fordham University, and she is the author of 20 publications, articles, and blogs published by the International Institute of Economics, Stanford Social Innovation Review, MIT journal Innovations, Forum Agenda, and the Harvard Business School. Previously, Milligan was the executive director of the Schwab Foundation for Social Entrepreneurship, the sister organization of the World Economic Forum, which supports the largest community of late-stage social entrepreneurs in the world.
---
Patrick Struebi
Gabelli Fellow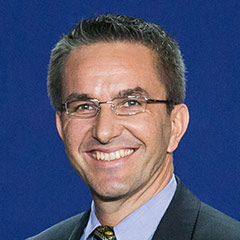 Patrick Struebi is a Gabelli Fellow at the Gabelli School of Business, where he teaches social innovation. Before coming to Fordham, Streubi developed a curriculum for and taught social entrepreneurship at Yale University, where he was named a Yale World Fellow in 2012. He is also a serial social entrepreneur and founder and CEO of the Fairtrasa Group, a pioneering global social enterprise that lifts marginalized small-scale farmers out of poverty. For his work with Fairtrasa, Struebi was selected as an Ashoka Fellow and an Endeavor high-impact Entrepreneur, and he was named Social Entrepreneur of the Year by the Schwab Foundation in 2014, by the ABC Foundation and Univision in 2012, and by Visionaris in 2009. Furthermore, in 2014, the World Economic Forum named Struebi a New Champion.
Wisdom Council
The RBC has formed a Wisdom Council which brings together subject-matter experts who provide counsel to business leaders and Fordham University students in pioneering more responsible ways of doing business. Council members play a unique role in shaping a more sustainable future and enjoy network-building opportunities with professionals inside and outside their industries. During their invited two-year terms, Wisdom Council members support the RBC and Fordham University through activities such as providing a guest lecture or keynote, contributing to RBC social media projects, or connecting Gabelli School students with internship opportunities. Check back soon to see our distinguished Wisdom Council affiliates!