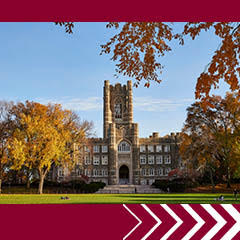 The health and safety of Fordham's students, faculty, administrators, and staff remain the highest priority in developing reopening plans in alignment with New York State guidelines.
In response to the State's directives and mandates, the steering committee of the Fordham Forward Task Force have drawn up recommendations and requirements to guide the reopening of all three of Fordham's New York Campuses.
Every member of the campus community will be required to follow the health and safety guidelines laid out on these webpages, and to sign The Ram Pledge.