Reservation Requests at the Rose Hill Campus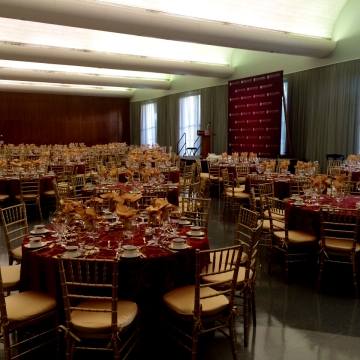 The Campus Center Operations Team coordinates facility use and event service logistics for the Rose Hill campus. The Campus Center venues are equipped for business conferences, lectures, and meetings, for up to 500 people. Located in the capital of the world, New York City, the McGinley Campus Center offers a solution to any conference and event planner's problems. In addition to managing other facilities (Collins Auditorium, Campbell Multipurpose Room and Rodrigue's Coffeehouse), the Campus Center Operations Team also schedules non-academic events in other Rose Hill campus spaces.
For information on our policies, please see our Building Policy FAQ. For information about your event, please see our Event Planning FAQ.
To request a space...