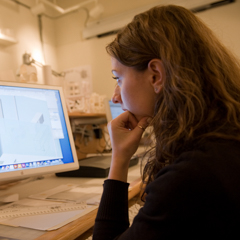 Rising High School Seniors
Applying to Fordham's Summer Pre-College Program involves just a few steps, but some of these require planning ahead in order to make sure your application is completed and received by the deadline. Due to limits on enrollment in certain courses, early application is recommended.
When to Apply
The application deadline for the 2022 Summer Session is Wednesday, June 15. However, spots in certain courses can go quickly beginning in late March, so we encourage you to apply early.
What You'll Need to Apply
The course number (eg. ENGL 1102), course title (English Composition II), and 5-digit CRN (12613) of your preferred class. Students are permitted to take only one class.
An unofficial transcript.
A brief analytical writing sample from one of your classes.
Please find the Pre-College Application Form here.*
Notifications
Applicants will be notified of acceptance within two weeks of submitting a completed application. When you are accepted to the program, you will need to indicate your intent to enroll electronically and pay a $75 tuition deposit. You will be registered for your preferred class, and you will be sent the details about your Fordham login information, your schedule, and an orientation session. Bills for the balance of tuition will be sent beginning in May.
Please note that you must tell us if you do not wish to participate in the program after you have deposited. Email us at summerschool@fordham.edu.
Approval to take a course in the Pre-College program does not imply permanent admission to any college in the University. However, we will be happy to point you in the right direction to apply to Fordham for full time study if you would like!
Please call 718-817-4665, or email us at summerschool@fordham.edu if you have any questions.
*If you are a rising junior, a letter of recommendation from a teacher, guidance counselor, or school administrator is required in addition to the regular application materials. Admission for rising juniors is not guaranteed.