GSS Administration and Staff
The Fordham University administration and staff that lead the Graduate School of Social Service departments is key to our student-centered educational environment. They assist you as you apply to the degree programs, and they provide ongoing guidance and advisement as you progress through your program. They set up your classes, arrange your field placements, facilitate your research, and ensure that the activities of the school run smoothly. They administer the programs and provide careful attention so you'll feel empowered, cared for, and challenged to pursue a meaningful career in social work.
Debra M. McPhee, Ph.D.
Dean
212-636-6616
Lincoln Center – Lowenstein 726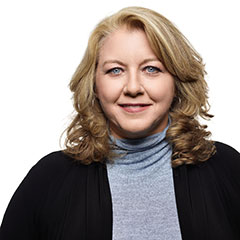 Linda White-Ryan, Ph.D., LCSW, R.N., CASAC
Associate Dean of Academic Affairs
212-636-6605 or 914-367-3017
[email protected]
Lincoln Center – Lowenstein 726 or Westchester 109
Elaine Congress, M.S.W., D.S.W.
Associate Dean of Continuing Education and Special Programs
212-636-6667
[email protected]
Lincoln Center – Lowenstein 726E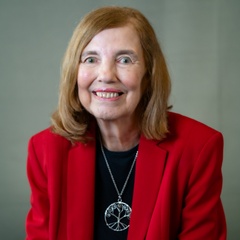 Brigitt Keller
Director of Faculty Development
212-930-8831
[email protected]

Dr. Dana Marlowe
Director of Academic Excellence & Teaching Innovation
212-636-6631 or 914-367-3106
[email protected]

Lué McWilliams
Executive Administrative Assistant to Dean McPhee
212-636-6615
[email protected]

Trish Rodriguez
Director of Operations and Events
212-636-6789
[email protected]

Connor White
Director of Marketing & Communications
212-636-6623
[email protected]

Dr. Susan Groman
Program Associate, Office of Academic Affairs
212-636-7130
[email protected]

Nicolee Feliz
Program Associate, Office of Academic Affairs
212-636-6628
[email protected]

Gary Reback
Research and Projects Manager
914-367-3159
[email protected]

SallyAnn Tringali
Senior Executive Secretary
212-636-6611
[email protected]

Gwenith Mitchell
Interim Director of Field Education
914-367-3116
[email protected]

Elizabeth Basile
Assistant Director of Field Education, Westchester
914-367-3568
[email protected]

Kenneth Griffin
Assistant Director of Field Education, Lincoln Center
212-636-6609
[email protected]

Ancy Lewis
Assistant Director of Field Education, Westchester
914-367-3004
[email protected]

Rainer Orth
Assistant Director of Field Education, Lincoln Center
212-636-6609
[email protected]

Michael Soto
Assistant Director of Field Education, Lincoln Center
212-636-6674
[email protected]

Jennifer Delgado
Assistant Director of Field Education, Lincoln Center
212-636-6610
[email protected]

Carolyn Blair
Placement Specialist, Lincoln Center
212-636-6671
[email protected]

Candace Mercado

Placement Specialist, Westchester

Jeff Coyle, LCSWR
Assistant Dean of Student Services
212-636-6664
[email protected]

Polly Kaplan
Associate Director of Student Services & Academic Records
212-636-7352
[email protected]

Melissa Lippiello
Associate Director of Student Services
212-636-6612
Email: [email protected]

Kathleen Rund
Associate Director of Student Services
914-367-3440
Email: [email protected]

Laura Sutter
Assistant Director of Student Services
914-367-3108
[email protected]

Kaitlynn Toro
Assistant Director of Student Services
914-367-3113
[email protected]

Johnny Torres
Assistant Director of Student Services
212-636-6606
[email protected]

Lauren Sugantino
Student Services Advisor
914-367-3040
[email protected]

B.A.S.W. Program

Dr. Gregory Acevedo
Director, B.A.S.W. Program
212-636-6644
[email protected]

Ph.D. Program

Dr. G. Lawrence Farmer
Director, Ph.D. Program
212-636-7081
[email protected]

Molloy College

Joanna Suppa, LCSW-R
Program Director, Fordham/Molloy Collaboration
Tel: 516-323-3884
Email: [email protected]

Westchester Campus

Laura Sutter
Student Services Advisor, Westchester
914-367-3108
[email protected]

Kaitlynn Toro
Assistant to the Dean/Student Services Advisor, Westchester
914-367-3113
[email protected]

Dr. Anita Lightburn
Director, Beck Institute on Religion and Poverty
914-367-3436
[email protected]

Dr. Janna Heyman
Endowed Chair, Ravazzin Center on Aging & Intergenerational Studies
914-367-3016
[email protected]

Dr. Sandra Turner
Director, Institute for Women and Girls
212-636-6622
[email protected]

Children FIRST
914-367-3371
[email protected]

JoAnne McMahon
Administration/Budget Assistant, Children FIRST
914-367-3364
[email protected]

Liberty Partnership Program
718-817-0170

Diane Ode
Program Director, Liberty Partnerships Program
718-817-5090
[email protected]

Dr. Martha Bial
Administrative Assistant, Ravazzin Center on Aging & Intergenerational Studies
914-367-6023
[email protected]

Karen Dybing
Administrative Assistant, Ravazzin Center on Aging & Intergenerational Studies
914-367-3016
[email protected]

Dr. David Koch
HASA Training
212-636-7083
[email protected]