9 schools. 3 campuses.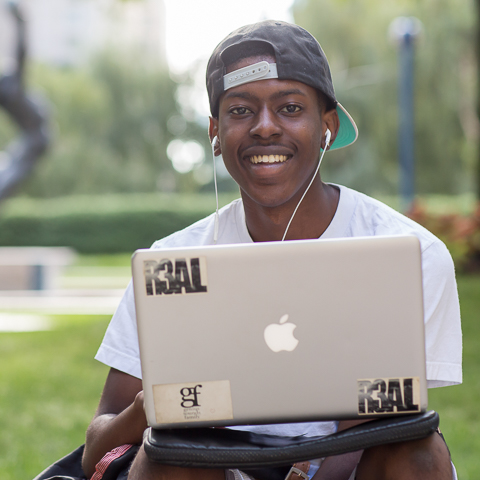 Fordham is a world-class comprehensive research institution.
Fordham is a place where our core curriculum helps you to develop a capacity for critical thought before you ever choose a major.
Fordham is a stepping stone to the world, which you'll find through endless opportunities in New York City.
The Jesuit Tradition
The real strength of a Fordham education comes from a much deeper place—the five-century-old tradition of Jesuit education that infuses every part of the Fordham experience. It's a tradition that encourages curiosity, introspection and, most importantly, action—to reach out, to settle injustice, to leave a healing mark.
This isn't about reading books and memorizing facts: Your education is dynamic, challenging you to understand contexts as much as concepts.