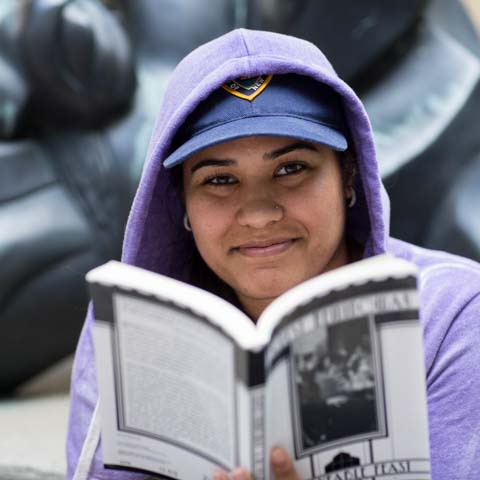 The Fordham Store
The Fordham Store is the official bookstore for Fordham students, faculty, staff, administrators, and campus visitors.
In partnership with Follett Higher Education Corporation, a trailblazer in collegiate retail, the Fordham bookstore offers:
An expanded range of Fordham-branded apparel and accessories, and unique local and sustainable products
The latest technology and services to support learners in the digital age
Convenient access to everything from gifts to snacks to school supplies
Shop online at Fordhamstore.com
Fordham Store locations and hours:
The Fordham Store at Rose Hill
441 E Fordham Rd
Bronx, NY 10458
Located in O'Hare Hall
Phone: 718-817-3400
RH Store Hours
The Fordham Store at Lincoln Center
113 W 60th St
Located in Lowenstein
New York, NY 10023
Phone: 212-636-6080
LC Store Hours
Questions? Please email [email protected].
Bookstore Liaison for Faculty
Alessandro Mazzotta
Director, Strategic Sourcing and Office Services
Faculty Memorial Hall, Rm. 131
718-817-4914
[email protected]