Fordham University Career Resources
Work toward your future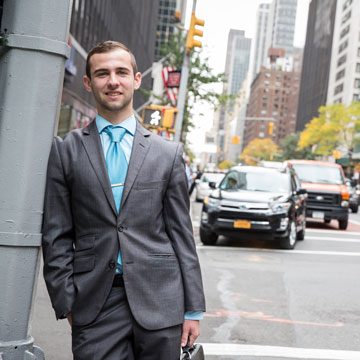 Media, finance, fashion, tech, entertainment - New York City is a world capital for countless industries, and we have forged ties with recruiters across the city for both internships and full-time employment.
And that doesn't even include the 150,000 Fordham alumni - many of whom would like nothing less than to help a fellow Ram. "I'll never pass up an email that comes from someone at Fordham," an ABC News Radio executive told us.
Job databases, on-campus recruiting, and regular career events and workshops give you a leg up in finding great work.