Graduate School of Education Career Services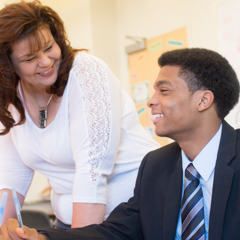 Welcome to GSE Office of the Career Center
The GSE Office of the Career Center is dedicated to helping you -- future educators, psychologists, and mental health professionals -- with all stages of your career journey.

Connect with Us!
Please contact the GSE Staff with any questions.
Kevin Moncayo, Interim Graduate Specialist/ Career Counselor, Career Center, at 212-636-6280 or [email protected].
Get to know our team. We are certainly here to help!