Come see for yourself!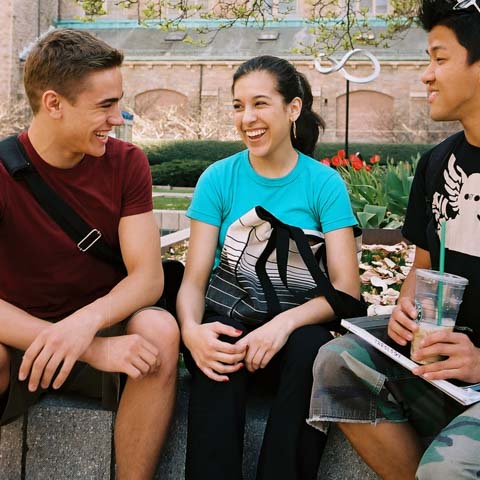 Campus Visits show off our very different campuses. Virtual Information Sessions are presentations that provide an overview of Fordham and the admission process. Ram Talks are virtual opportunities to hear directly from our students. Our virtual and on-campus programming are meant to complement one another to provide you with the most robust perspective on the Fordham experience possible.
A quick message regarding on-campus visit programming for Fall 2021:
Our team is committed to showing you the best of Fordham in an experience that is consistent with the University's current COVID-19 safety protocols. In order to ensure the health and well-being of our campus community and our prospective students and their families, Fordham University will continue to adapt on-campus visit programming in concert with the University's response plan to COVID-19 until further notice.
While we invite you to explore our more detailed explanations and information on our Events and Coronavirus page, we wanted to share with you the aspects most likely to impact your visit experience:
All visitors will be required to be vaccinated (as are our own community members) and you will be asked to present proof upon arrival to campus
Face coverings are required in all buildings. As tours are indoors and outdoors, we ask that our visitors pay special care that they are properly utilizing face coverings throughout the duration of their tour.
We require registration for on-campus visits and we are not able to accomodate "walk-in" or informal visits to campus.
If you continue to have questions or concerns, please review our Events and Coronavirus page. Or, do not hesitate to reach out to us at visitus@fordham.edu.
---