One of the Safest Big Cities in the Country
From their first days on campus, Fordham students get a practical education in becoming a New Yorker. They look beyond stereotypes and media depictions and come to know what the city's neighborhoods and people truly are about.
In fact, our hometown is one of the safest big cities in the U.S., ranked #11 in Forbes magazine among cities with populations over 300,000. And New York City's crime rates remain at decades-long lows.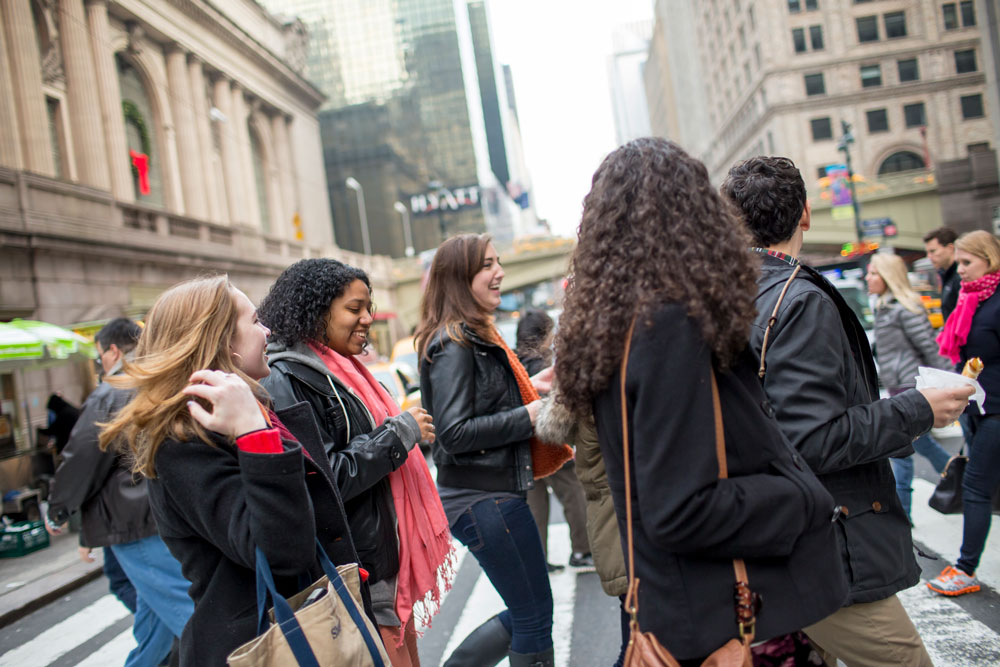 15 Safest Large Cities in the US (with a population over 300,000)
Virginia Beach, Virginia
Honolulu, Hawaii
Henderson, Nevada
El Paso, Texas
Mesa, Arizona
San Diego, California
Raleigh, North Carolina
Anaheim, California
San Jose, California
Santa Ana, California
New York City
Austin, Texas
Arlington, Texas
Las Vegas, Nevada
Riverside, California
Source: Crime In America: Study Reveals The 10 Most Unsafe Cities (It's Not Where You Think), Forbes, February 2022
230,000
Ram Van Passengers Each Year
472
Stations in the New York City Subway
You can make it here. We can help.
Since 1841, Fordham has enriched—and been enriched by—the city we proudly call home. We bring a sense of urgency and purpose that have come to define what it means to be a New Yorker. Our students experience New York's real grit and glamour. Its complexities and eccentricities. Its challenges—and opportunities to be part of the solution.
In the Fordham spirit of cura personalis, or care for the whole person, you will learn with and from your neighbors, your professors, and each other. And do it at the heart of an intellectual community focused on social impact—a community that challenges and supports you in equal measure. We offer a wealth of resources and New York City programming to help you stay safe and thrive—mind, body, and soul.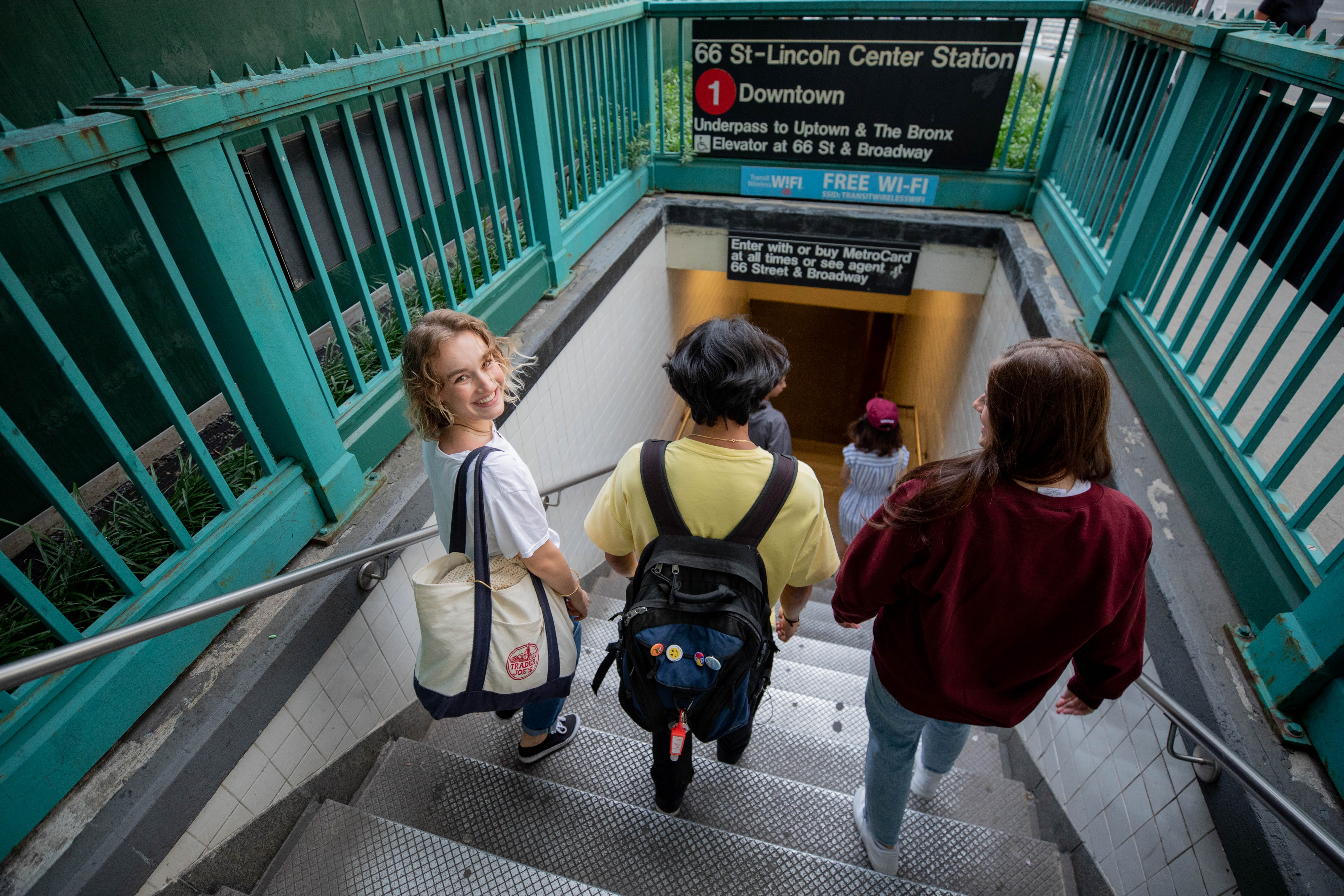 We know how big New York City can seem. When you're new, it's hard to imagine being able to ride the subway without a map, let alone feeling like a seasoned local. That's why Fordham offers voluntary pre-orientation programs over the summer and a mandatory three-day orientation program for all students before classes start to help you feel at home in your new city.

Our new student orientation program introduces you to new people, gives you insights into navigating campus and New York, and helps make your community feel a lot smaller.

The top priority of Fordham's Department of Public Safety is to ensure the well-being of the entire University community, on all campuses, at all times. To do that, we have public safety team members on duty 24/7/365 at both campuses; run nightly off-campus shuttles if you're working or studying late at the Rose Hill campus; provide safety programs to students throughout the years; and work with our New York State-certified ambulance corps staffed by student volunteers—FUEMS—to respond to emergencies 24/7 during the academic year.

Fordham's Center for Community Engaged Learning organizes our Urban Plunge program where incoming first-year students join returning students to reflect on the challenges some New Yorkers face. They get to know a neighborhood on a personal level and take part in local efforts to alleviate hunger, promote affordable housing, and foster community development.

Global Transition, a four-day program, introduces incoming undergraduate international students to Fordham through orientations, campus tours, and trips across New York City. Our goal is to help you connect with new friends, get your questions answered, and feel comfortable in your new city.
Why We Choose Fordham: New York City
New York is also an incubator for innovation and inclusive growth. It's where people come to encounter and bridge differences. To put their potential into motion. It's where one moment can transform everything.