It's not student research. It's research, period.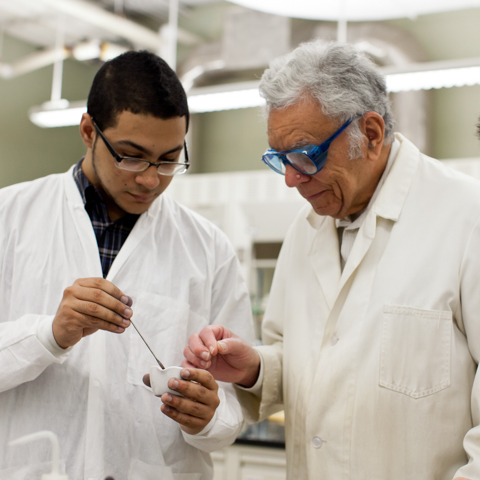 It's true that undergraduate research is a great learning tool, yielding experiences that simply can't be replicated in a classroom. At the end of the day, though, we want your research to have legs that carry it into the world. Our students co-author papers in peer-reviewed journals, present their work at professional conferences, and participate in competitive internships and research programs by the dozens.
We're here to help you make that happen. Each year, we back undergraduate research with valuable grants at both Fordham College at Lincoln Center and Fordham College at Rose Hill; an undergraduate research symposium and an undergraduate arts and research showcase; and an undergraduate research journal featuring work by students in the sciences, humanities, and social sciences further reinforce our commitment.
In addition, Fordham's Louis Calder Center offers summer research opportunities through their program funded through a grant from the National Science Foundation.