Get Involved and Lead the Way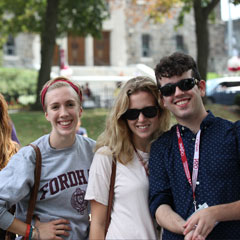 Your life outside the classroom also shapes your Fordham experience, and we can help you make the most of it.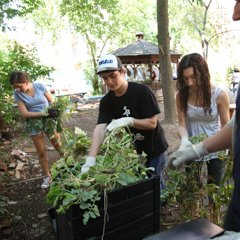 We're deeply committed to Fordham's Jesuit ideals to develop the whole person, so you won't just meet new friends and have a whole lot of fun, you'll be able to nurture a beloved hobby, discover new interests, take on new responsibilities, or join together around a cause you care about.
And getting involved in clubs and organizations, participating in leadership initiatives, volunteering as part of a service project, these things enrich who you are and feed your soul. Let us show you how.