Fordham athletics encourages the campus community to embrace health and wellness as a lifestyle.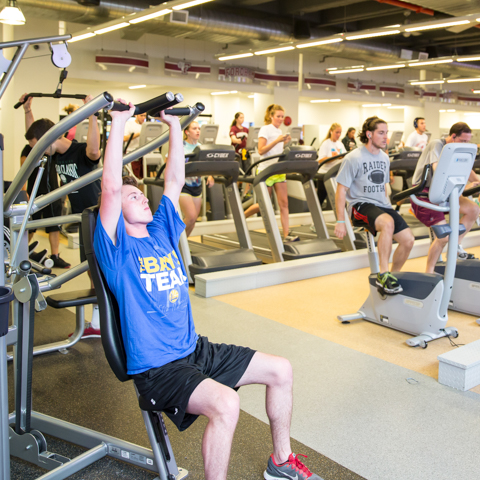 The Ram Fit Center on the Rose Hill campus, offers health and wellness programming in this newly built facility.
This fitness center runs group fitness classes in the main studio and spinning studio!
Check the schedule for more details and for information on upcoming events.
The center is conveniently located in the McGinley building for students, staff, faculty, and alumni of the University to access.
The original campus, adjacent to Little Italy, the Bronx Zoo, and the New York Botanical Garden, is situated on 85 acres in the north Bronx.
Lincoln Center Fitness
The Lincoln Center fitness center on the second floor of the McMahon Residence Hall is equipped with weight equipment, treadmills, and elliptical machines.
All current Fordham students, faculty, administrators, and staff are welcome to use the fitness center.