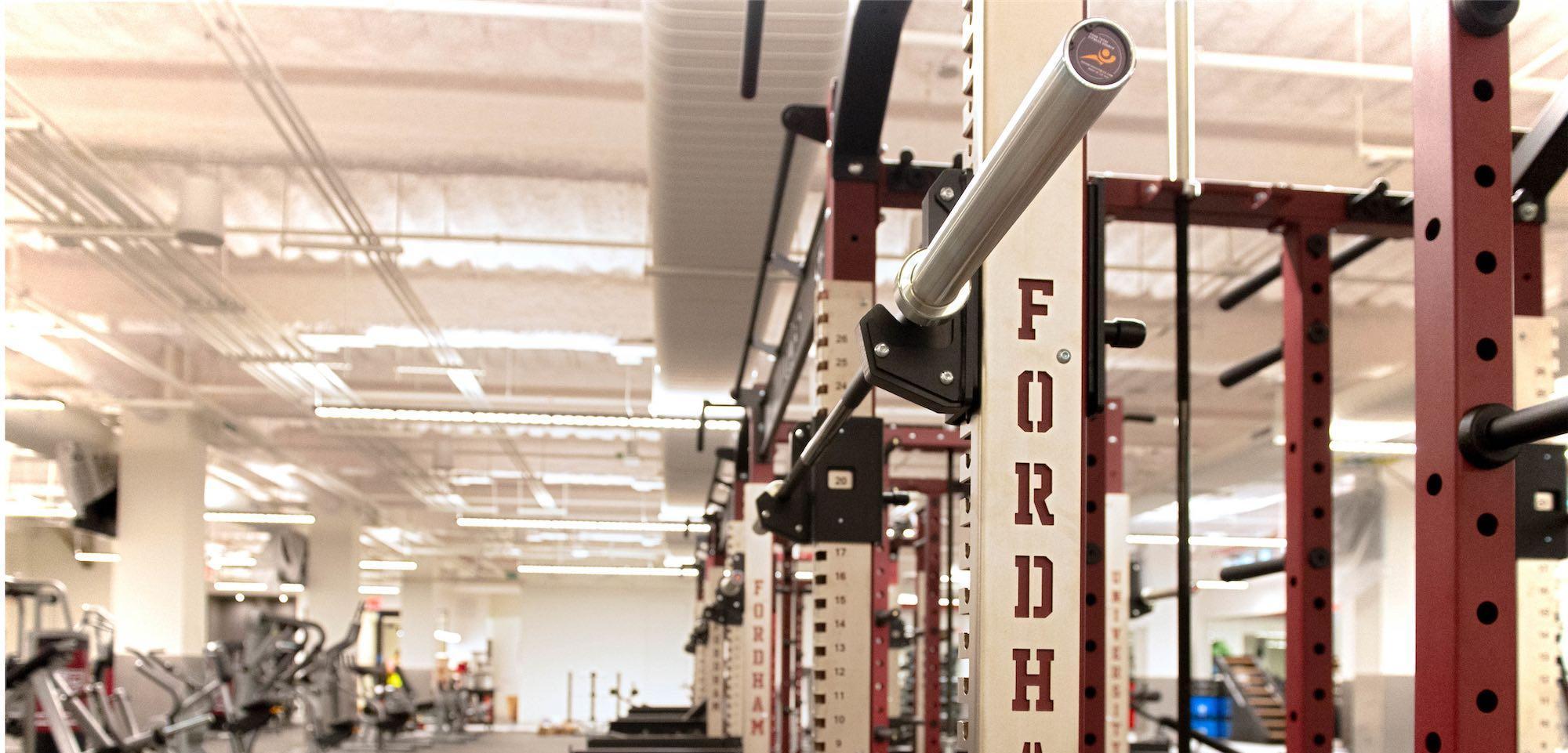 The Ram Fit Center, opened in 2012, is located on the bottom floor of the McShane Center, which expanded in 2022 to become a 20,000 square foot fitness center.
The facility contains a large selection of cardiovascular machines (treadmills, elliptical, rowing and ergometer machines, stationary bikes, stair climbers, among others). There are selectorized and plate loaded weight machines, along with eight half racks, benches and a large free weight area. A functional training space that features the queenax structure, offers suspension training tools, boxing bags and class lead workouts by fitness professionals. The facility offers group fitness class programming in three private studios, one dedicated to spin classes.
Students that wish to use the lockers should bring their own combination or key lock with them to the Fitness Center.