FCLC Research and Creative Practice Grants
The FCLC Dean's Undergraduate Research and Creative Practice grant supports student-driven research and creative practice projects, and is made possible with the support of professors who serve as faculty mentors for these student projects and who also serve on the selection committee.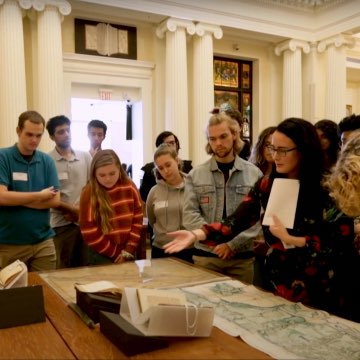 Requirements:
Must be a sophomore or junior at Fordham College at Lincoln Center during the fall when applications open
A minimum GPA of 3.0
A concrete and viable proposal of 2-3 pages (see below for details)
The agreement of a faculty member to mentor the research project
An evaluation of the project by the prospective faculty mentor
A copy of the student's transcript (unofficial version, printed from Banner)
Proposals must include:
Application
A brief (350-400 words) synopsis of the project, clearly identifying its purpose and the question or issue to be investigated
A brief (200 words or fewer) statement of the relevance of the project to long-term educational or career goals
An eight-week schedule, breaking down the project into its component parts and estimating how many hours will be required for each part. The schedule should indicate whether the student would have part-time work or any other demands on his/her time during the research period.
A budget for the project, including housing (no more than $1,000 can be budgeted for housing) or commuting expenses, living expenses, travel expenses if research requires a trip outside of New York City, and any other costs associated with research (e.g., materials; photocopying or printing; library, archive or museum entrance fees, etc.), up to a maximum of $4,000.
The deadline is early March of each year.
An informational workshop, as well as a grant application-writing workshop, are held in the early part of every spring semester.
The mentor will submit the faculty evaluation form separately. If you have any additional questions, please email [email protected].