Conference Grant for FCLC Students

In an effort to support students who have had their research accepted for presentation at a professional conference, Fordham College at Lincoln Center accepts requests for funding to help defray costs associated with attendance. Students may apply for up to $800 per academic year to reimburse their travel expenses. For more information, please email [email protected].
Deadline: Applications are accepted on a rolling basis. All requests for travel support funding should be made at least six weeks in advance of the conference.
What are the required components of a grant proposal?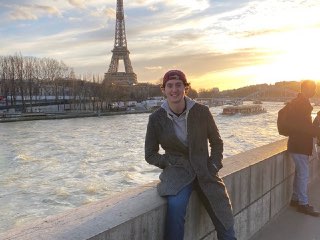 Abstract: ~250 word summary of the project
Project Description: Maximum of 4 pages detailing the project's statement of research (i.e. the problem), and why this question is important (scholarly significance or application)
Bibliography: Listing of sources that have been consulted and cited in the project description
Budget and Budget Justification: Itemized expenses and rationale for each one
Anticipated Outcomes: Statement of skills gained or professional development activities; specific anticipated conferences, journal publications, and national meetings (if relevant)
Common Mistakes
Because grant funding is limited, be mindful of the most common mistakes:
Discussing the project's overall objective and importance in overly broad or vague terms
Failing to articulate your own personal role and objective/outcomes in the project (if part of a faculty mentor's broader research project)
Ignoring feasibility challenges in terms of project scope, access to materials, or research methods
Writing to a narrow audience or assuming that readers are familiar with your personal area of expertise
Failing to communicate effectively with your mentor
How will I be evaluated?
The grants committee is composed of faculty members and administrators from the arts, the humanities, social sciences, and STEM. Each member takes the following items into consideration when scoring a project:
Strength of student's discussion regarding the significance of and justification for the project
Clarity and feasibility of research question and methodology (including the bibliography)
Quality of writing (uses proper grammar and citation format and writes clearly to a varied audience)
Clarity of student contribution to the project (committee members will not base the project's score on amount of contribution, i.e., independent vs. collaborative research, but rather the student's ability to discuss individual responsibilities and goals)
Strength of faculty recommendation
Strength of stated outcomes
Funding Details
Fall and Spring: Maximum funding is $800 per student project.
Am I eligible to apply?
Only FCLC students are eligible for funding, and only one grant may be awarded at a time to any given student.
Faculty Recommendation
Faculty mentors must provide a letter of recommendation for their student of no more than 400 words. It is the student's responsibility to ensure that faculty members submit their recommendation. Applications will be considered incomplete until the faculty recommendation has been received.
Symposium Participation
All students who receive funding are expected to present their research findings at the next ARS NOVA event, held annually in April.