Academic Advising for FCLC Students
The Advising Program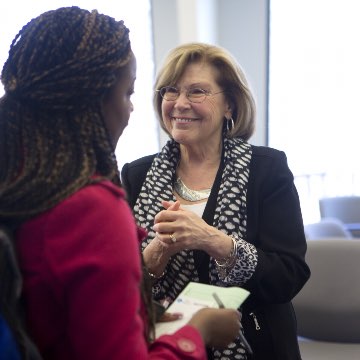 The First Year
The primary goal of the first-year advising program is to welcome the student into the academic and intellectual community.
First-year students are assigned specially trained faculty advisers and are required to meet with them at least twice each semester.
Individual sessions are scheduled early to ensure a successful beginning at Fordham
During the pre-registration period, students meet their advisers again to review mid-term grades and discuss plans for subsequent semesters.
In the second semester, the student and adviser review the first-semester experience and begin to focus on future academic goals.
The Upper Class Years
By February of sophomore year, students declare a major are assigned a professor from that department to serve as their faculty adviser.
Each student meets at least once a semester with a faculty adviser to plan courses for the next semester, discuss issues in the current and past semesters, and to plan for the future, including jobs and graduate school.
Students are also advised by their class deans throughout their four years.