Research Consortium on Disability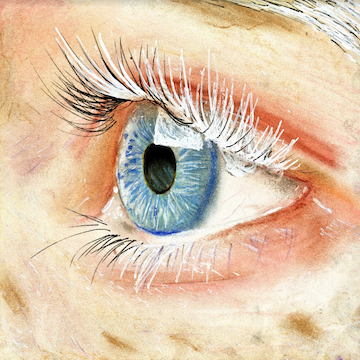 Poliosis by Diego Perez
The Research Consortium on Disability (RCD) conducts and coordinates disability-related research at Fordham University to help guide the world on a path towards inclusion.
The people who make up the Consortium are social scientists and scholars in the humanities, in business, education, law, and social services doing research in disability studies and in disability and health-related fields.
The Research Consortium on Disability builds on five years of activities of the Faculty Working Group on Disability. Sophie Mitra (Economics, Faculty of Arts and Science), Rebecca Sanchez (English, Faculty of Arts and Science) who have chaired the working group, direct the Consortium together with Laura Wernick (Graduate School of Social Service).
Diego Perez is a college undergrad at Fordham University currently studying neuroscience. His passion in the arts and sciences led him to create a portfolio of pieces titled "Human Abnormalities" that focused on physical abnormalities as features of beauty and artwork. Diego spent the formative years of his art career asking what the purpose of his artwork was, if it was to paint as realistically as possible or to create a message. This led to an emphasis on realism as well as striving to find a statement that engages with the world.

Diego practiced art in high school classes and has taken two art courses at the Honk Kong campus of the Savannah College of Art and Design. One can currently find him in New York, working towards a career in neuroscience while currently seeking outlets for his artwork. Questions on quantum physics, the nature of being, the relationship between art and society, and where to find the best dim sum place in New York rattle his mind on the daily.