Costs and Financing Options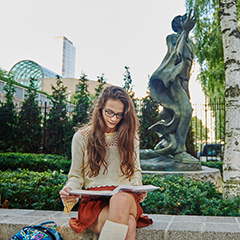 A commitment that pays off
College is a huge choice. Chances are, it's the biggest commitment of time, energy and money that you've ever made. And a Fordham education doesn't just help you navigate today's challenges; It will help you learn to anticipate what's next.
The simple fact is graduates with four-year degrees earn nearly twice as much as non-grads, according to the New York Times. And the gap's getting bigger.
So we're here to help you take advantage of these undeniable advantages. Let's work on making this possible.