Just 8 miles separate our two undergraduate campuses, but each offers a distinct New York City experience.
Lincoln Center in Manhattan: A subway to Wall Street. A stone's throw from media giants. Across town from the United Nations. Hand-in-hand with Alvin Ailey. Steps to Central Park. Blocks from Broadway.
Rose Hill in the Bronx: Green campus. Fordham's athletics. Walsh Library. WFUV's studios. Yankee Stadium. The Botanical Garden and the Bronx Zoo. The real Little Italy.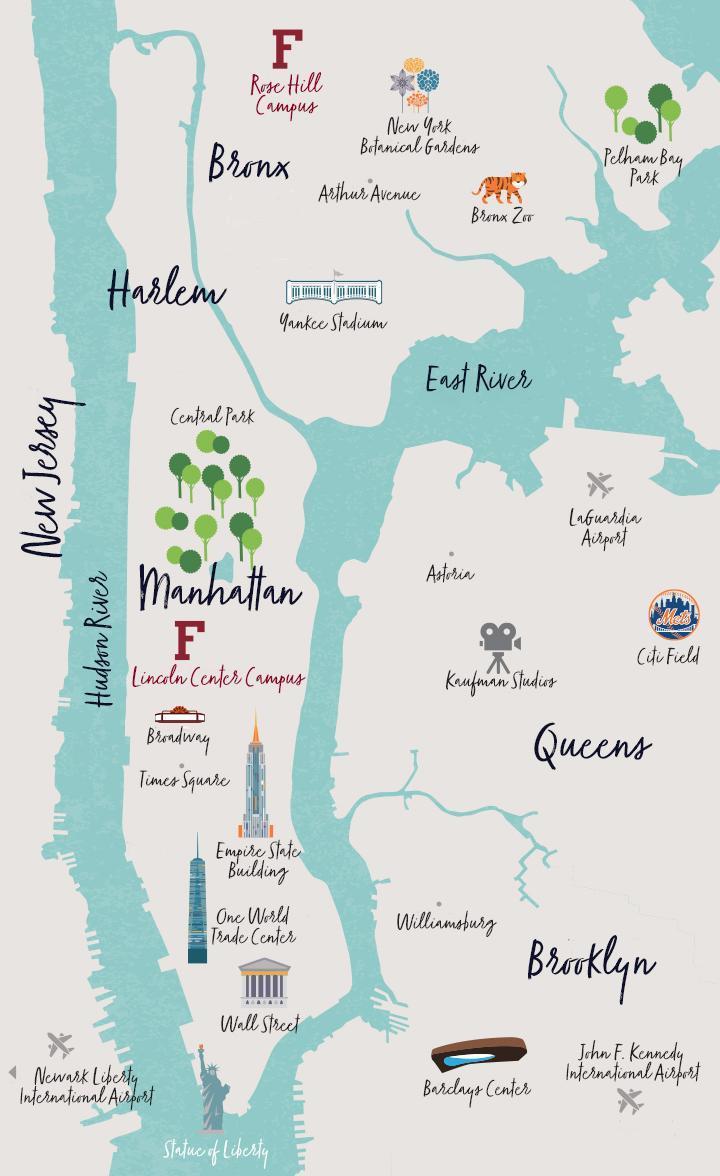 How do I choose?
While most majors are offered at both of our campuses, there are a few that are exclusive to one location. For instance, dance and theatre are at Lincoln Center while biological sciences and chemistry are at Rose Hill.
As you explore, you'll begin to get a feel for which campus is better suited to you. And you can always visit them both.
Aerial Tour of Fordham University
No matter which of Fordham's two main campuses you choose, the same incredibly diverse New York City experience will be there for the taking.
This Is What Makes Us Fordham
This is what makes us Fordham: we're a tight community in New York City, we value and educate the whole person, and our graduates tell us that Fordham has shaped them, has led them to make positive changes in their lives and in the world.