Undergraduate Admission Facts
At Fordham, you'll receive a rigorous education in one of the world's greatest cities—an undergraduate education that will sharpen your talents, widen your vision, and prepare you to embrace and create change.
Here is a snapshot of our admission process, our student profile, and a look at what Fordham might have to offer you. See if you'll be a good fit for us, and if we're a good fit for you.
---
At a Glance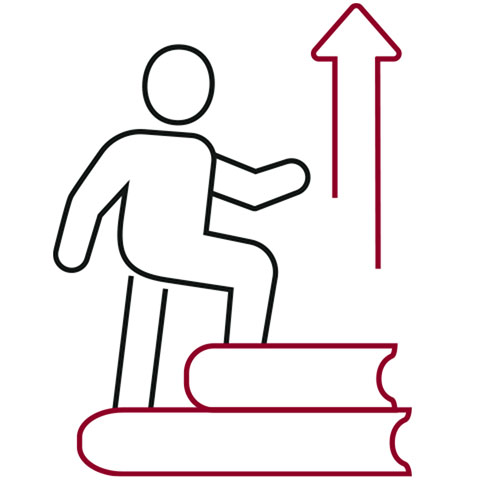 For the Class of 2021, 91% of our graduates were employed, continuing their education, engaged in public service, or pursuing other meaningful endeavors within six months of graduation.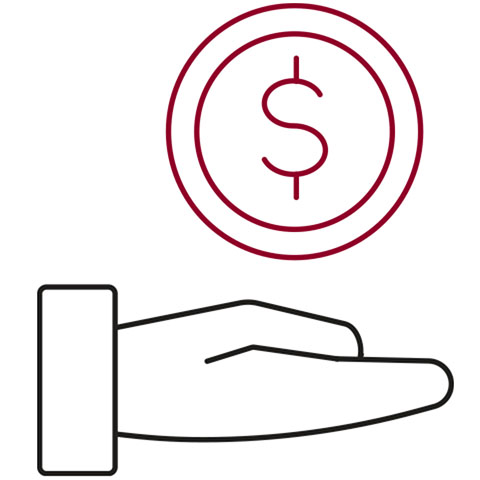 Finance Your Fordham Education
96% of Fordham first-year students receive some type of financial aid
---
Enrollment Overview
At Fordham, our students attend classes across three campuses—the urban Lincoln Center campus in the heart of Manhattan; our Gothic Rose Hill campus in the Bronx; and our professional campus in Westchester (which houses only graduate programs).
All of our programs are built upon the foundations of Jesuit education. In each one, you'll find a challenging curriculum, small class sizes, personal access to professors, thoughtful and supportive academic and professional advising, and exciting research opportunities across many disciplines.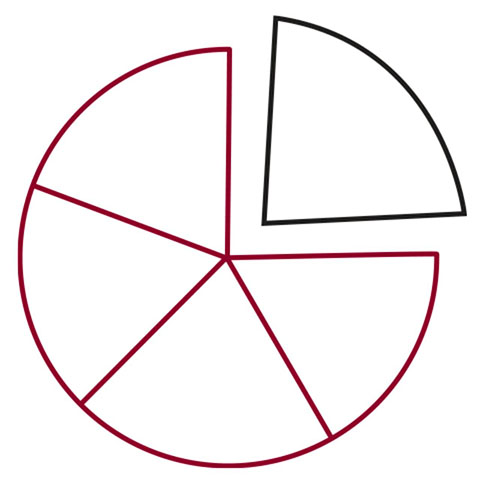 By the Numbers
Graduate/Professional: 7,082
Undergraduate: 9,904
Fordham College at Lincoln Center: 2,353
Fordham College at Rose Hill: 3,965
Gabelli School of Business Lincoln Center: 615
Gabelli School of Business Rose Hill: 2,335
University Graduation Rate: 83%
Retention: 88%
Average Undergraduate Class Size: 23
Undergraduate Student-to-Teacher Ratio: 14:1
---
Applications for Fall 2022
(As of October 7, 2022)
We know how much time you've spent trying to find a good fit for college. We're looking for students who are the right fit, too. In our admission process, we want to bring together students who are going to do great things—to strive for more as individuals and as a class.
By the Numbers
Applications: 47,134
Offers of Admission: 25,506
Enrolled Students: 2,561
Acceptance Rate: 54.1%

---
Who's in the Class of 2026?
The people who attend Fordham are what make it a special place. Our students come from across the country and the world. They also come from a variety of different racial and ethnic backgrounds. But they all share a desire to create a better future. As a Jesuit university, we welcome people of all faiths, those exploring their faith, and people of conscience who practice no particular faith.
Of course, we always strive to be better and do more. We want to become a more diverse, inclusive, and affirming community for all students and are implementing more initiatives and programs to continue to do just that.
By the Numbers: Our Diversity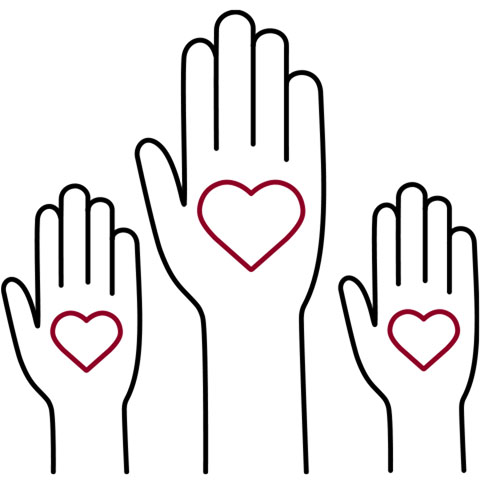 Ethnic and Racial
Domestic Students of Color: 46.4%
American Indian: <1%
Asian: 15.4%
Black: 5.5%
Hispanic/Latinx: 20.4%
Native Hawaiian/Pacific Islander: <1%
International: 7.4%
Race or Ethnicity Unknown: <1%
Two or More Races: 4.8%
White: 45.3%
Gender
Men: 36.7%
Women: 63.3%
Religious
Buddhist: 0.9%
Catholic: 32.7%
Hindu: 2.3%
Jewish: 2.3%
Muslim: 5.2%
Protestant: 9.4%
No Preference: 17.5%
Unknown/Not Reported: 24.3%
Other: 3.9%
Other Identifiers
First-Generation Students: 23.97%
By the Numbers: Where We're From
Geographic Range
Students from NYC's Five Boroughs: 20.5%
States outside of Tri-State with Highest Numbers of Students: California, Florida, Illinois, Maryland, Massachusetts, Pennsylvania, Texas, Virginia
Countries with Highest Numbers of International Students: Brazil, China, India, Mexico, Philippines, Vietnam
High School Type
Public High School: 48.1%
Private High School: 27.8%
Jesuit High School: 4.4%
School Type Other (Homeschool, Charter, College): 19.8%
Student Residency
Living On Campus: 76%
Living Off Campus or Commuting: 24%
---
Class of 2026 Academic Profile
No matter what materials you choose to submit, Fordham reviews all applicants holistically. Beginning with the Fall 2021 entering class, we at Fordham University have now extended our test-optional policy to include applicants through Fall 2023. If you choose to submit a test score, it will be only one among many factors in our academic evaluation of your application. Applicants who choose not to submit test scores will not be penalized for making this choice.
By the Numbers
Admitted
High School GPA: 3.81
SAT Middle 50%: 1360–1490*
ACT Composite Middle 50%: 31–34*
Top 10% of Class: 48%
Top 25% of Class: 84%
*57% of those who gained admission did not submit testing
Enrolled
High School GPA: 3.71
SAT Middle 50%: 1330–1460**
ACT Composite Middle 50%: 30–33**
Top 10% of Class: 33%
Top 25% of Class: 74%
**63.2% of those who enrolled did not submit testing
Updated as of September 15, 2022.