Financing Your Fordham Education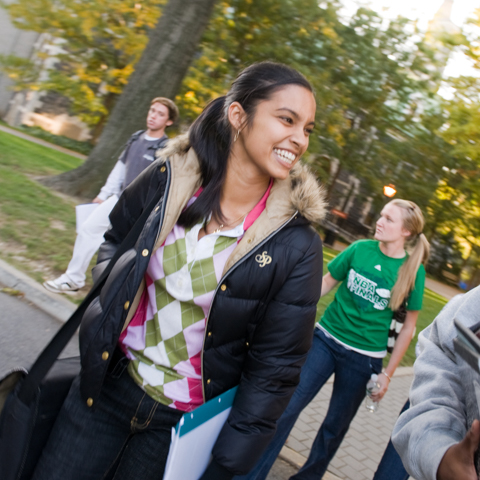 Your education is an investment in your future and one of the most important decisions you will make.
At Fordham, we recommend you approach paying for your education with a comprehensive and realistic financing plan that you can sustain.
To help with your planning, Fordham makes available a variety of options including payment plans and loan programs to supplement any institutional or outside aid you may receive.
We recommend that you:
Determine the amount of funds you have available to pay each year.
Then determine an amount that you and your family can afford to pay monthly. Place as much as possible on the 10-month payment plan.
If that is not sufficient, consider borrowing through the Federal Direct PLUS Loan or private loan programs to leverage the amount available monthly. If available, you may also consider borrowing funds against home equity, investments, a Supplemental Retirement Annuity (SRA), or loans on savings accounts.
Make certain your plan is affordable over all four years the student will attend.
Determining the combination of financing options that serves you best is not an easy task. You may use our Financing Fordham Worksheet to design a plan that is right for you.
The guides below provide advice and instructions that can help you and your family understand the financial aid process as well as the financing options available.
Reference Guide for Financing Your Fordham Education for First Years