We can do this together.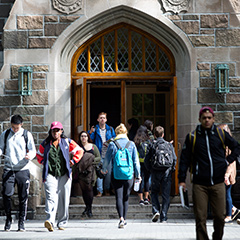 Every student is different. So is every financial aid package. Once you complete your aid application, we'll consider all the factors affecting your finances - your family's income, how much you've saved, how many of your siblings are also going to college, and more - and determine how much your family is expected to contribute toward your education.
The amount you'll receive can come from several different sources, including:
More than 93 percent of incoming first years received some form of financial aid to help defray the cost of attending Fordham.