Master of Social Work | MSW Program

Why Choose Fordham's MSW Degree Program?
Top 10 percent in the nation by U.S. News & World Report, Fordham University's Master of Social Work (MSW) program will prepare you to engage effectively across all areas of social work throughout your career.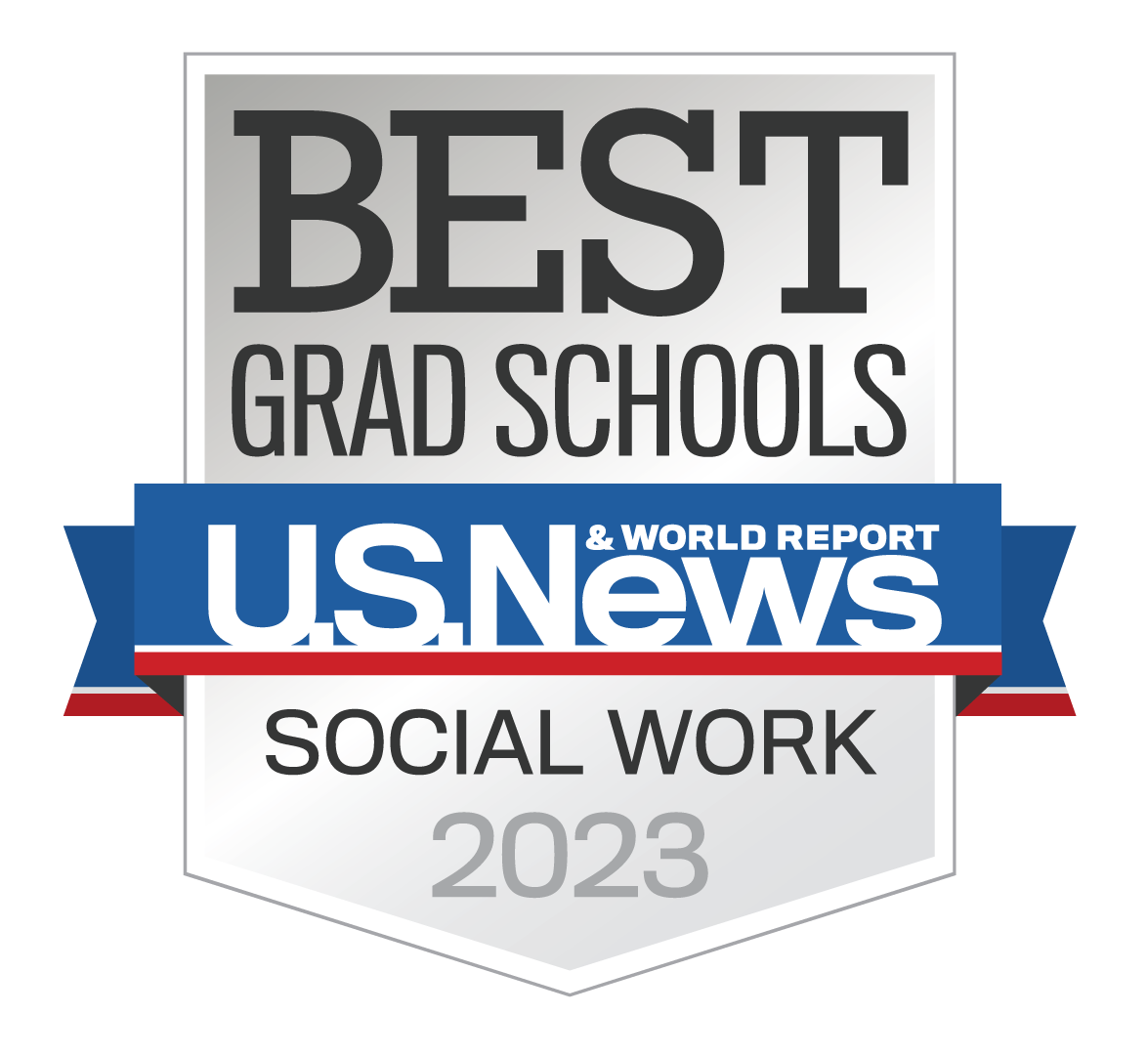 The world of social work is complex and changing. That's why we've developed a future-focused curriculum that provides students with tools and skills grounded in theory and ethics. GSS also offers numerous scholarships and fellowship opportunities, including our Palliative Care Fellowship and PIPELINE for Youth Health Fellowship Program.
We know our students have busy lives. That's why we've created flexible plans of study that allow Fordham MSW students to complete their coursework in just one day a week on campus — full-time or part-time.
Accredited by the Council on Social Work Education, our MSW program curriculum is designed to turn you into a highly competent, integrated practitioner with the tools to succeed in every setting.
MSW Program Application Deadlines
Spring 2024
Priority Deadline: November 1
Standard Deadline: December 1
Questions about the application process? Learn more here.

An MSW Program Designed to Meet the Needs of NYC and Beyond
For over 100 years, Fordham GSS has been educating New York's best and brightest social workers to create an impact in their own communities and the rest of the world. Our on-campus MSW program places you in the classroom to network face-to-face with peers and learn directly from faculty experts who boast intangible, real-world experience.
The on-campus MSW curriculum educates students with advanced integrated practice that cuts across populations and contexts. Whether you want to work in a macro, micro, or mezzo environment, our coursework's focus on innovation will mold you into a nimble social worker ready to take on the future.
Our MSW Program Offers Students:
flexible plans of study designed to meet the diverse needs of today's students;
three convenient campus locations: Manhattan, Westchester, and Long Island;
supervised field placements with one of the 12,000 agencies located throughout the New York metropolitan and tri-state area.
Advanced standing admission is available to qualified applicants who have earned a BSW degree
Specialized Practice Certificates for On-Campus Students
Looking to separate yourself in the social work job market? Fordham GSS offers two specialized practice certificates (SPCs) for on-campus students that can help you stand out throughout your career search and find the role best suited for your abilities.
Specialized Practice Certificate in Health
Specialized Practice Certificate in Crisis and Resilience
On-campus students can choose one SPC to complete simultaneously with their MSW degree. To receive the certificate, students must complete three applicable courses.
Read more below about the SPCs currently offered:
The Specialized Practice Certificate in Health aims to prepare students to work in a diverse range of health care settings. Students will develop applied knowledge and skills to help individuals, families, groups, communities, and organizations address health and well-being. By obtaining this certificate, students will acquire specialized knowledge of our contemporary health care system, including current issues in policy and practice. The certificate will focus on promoting rights and justice to prepare students to advocate for change within the evolving health care environment. It equips social work students with the essential skills and competencies needed to work in the health care field, including as part of a multidisciplinary health care team, and across health care systems.

All the courses in this certificate will articulate the role of social work practitioners in health care, emphasizing effective interprofessional practice. Students will use the person-in-environment framework to critically evaluate the role of culture, social determinants of health, and intersectionality in health and health outcomes. Students will learn effective approaches to engaging in collaborative, person-centered health-focused interventions and treatment with individuals, groups, families and communities. Specifically, this will include attention to assessment methods, evidence-based practice, and policies across various health settings and populations.

The purpose of the Specialized Practice Certificate in Crisis & Resilience is to train students to respond to and prepare for work with individuals, families, groups, communities, and policymakers in the event of crises such as natural disasters, pandemics, terrorism, shootings, or other traumatic events. Students will develop applied knowledge and skills needed to engage, assess, intervene, and evaluate during and after crises and advocate for policies that would diminish unnecessary risks in societies.

Students will use the person-in-environment framework to learn how different policies, communities, and individuals are potentially affected due to existing inequities, intersectionality, and vulnerabilities. Students will learn to promote situational awareness, problem-solving skills, coping, and emotional resilience to restore functioning after a crisis. The certificate will focus on promoting rights and justice to prepare students to advocate for change within a crisis environment. It equips social work students with the essential skills and competencies needed to work in the crisis field, including as part of a multidisciplinary team and across systems.

Whether engaging in planning to mitigate potential crises and their impact or responding during and after crises, specific skills needed are planning and conducting a thorough biopsychosocial and risk assessment; using evidence-based interventions; establishing a collaborative relationship across disciplines; restoring function through the implementation of an action plan, and evaluation and follow-up. The courses for this certificate provide students with the skills needed to carry out these responsibilities on micro, mezzo, and macro levels.
Prospective student interested in an SPC? Join us for an information session to get more details!
Current student interested in an SPC? Contact your advisor to begin the journey of specializing your passion!


Hybrid MSW Program
Can't commit to our Manhattan or Westchester campuses for all your coursework? That's not an issue with our innovative hybrid MSW program.
Fordham GSS has partnered with Molloy University so our Long Island students can get a Fordham experience without the commute. Split your classes between Molloy's campus and our Lincoln Center campus, or complete your classes online. Both paths lead to a Fordham M.S.W. upon completion.
Learn more about the hybrid program.


Dual MSW Programs
An MSW degree is one of the most versatile graduate credentials available. It can also serve as a terrific complement to other professional degrees based on your career interests and aspirations. At Fordham GSS, we offer the possibility to extend your efforts and complete two graduate degrees simultaneously, saving you time and money while making yourself more marketable for your dream career.
MSW/JD Program
The courtroom is an incredible place to impact change and advocate for those who need it. In our MSW/JD dual program, you take classes at Fordham Law School—one of the top-ranked law institutions in the country—in tandem with your social work coursework, and earn both your J.D. and M.S.W. in just four years.
MSW/MPH Program
In the wake of a global pandemic, society is doubling down on its investment in our public health care systems. Pair your MSW skillset with a Master of Public Health (MPH) degree to finish both in three years ready to confidently navigate those systems.
Together with the Icahn School of Medicine at Mount Sinai (ISMMS), Fordham GSS offers students this collaborative program to enter the public health social work field— a contemporary, integrated, trans-disciplinary approach to preventing, addressing, and solving social health problems.
Online M.S.W.
GSS also allows our students to complete their MSW coursework fully online. Not able to come to campus? This could be a great option for you.
Read more about the online MSW program.


Which Fordham MSW Path Is Right for Me?
Graduate education is a life-changing experience, and we want to ensure you choose the right path for you.
Not clear whether on-campus, hybrid, or online education is the best choice for your situation? Let us help you.