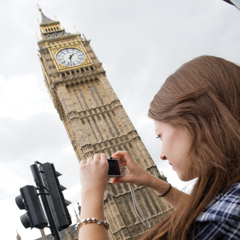 Fordham University has an Office for International Students (OIS). Counselors are available to assist students from other countries with their specific needs. Learn more at the OIS website or call them at 212-636-6270.
International applicants should also contact the Graduate School of Social Service with questions about applying for the Master of Social Work or Ph.D. in social work programs.
For the M.S.W. program, contact the Office of Admissions at [email protected] or 212-636-6000.
For the Ph.D. program, contact [email protected] or 212-636-7081.
Additional Requirements for International Students Applying to the Graduate School of Social Service
Transcript Evaluation
All students with credentials from universities outside the United States must have their transcripts evaluated. Credential evaluations will be accepted from any organization that is a current member of the National Association of Credential Evaluation Services (NACES).
English Language Proficiency Testing
All international students applying for admission from a country where English is not the official language are required to take a standardized examination testing their ability to use English. Fordham University's Graduate School of Social Service accepts two providers of proficiency testing:
International English Language Testing System (IELTS)
The minimum required IELTS test score for admittance to the M.S.W. program is a 7.
Educational Testing Services, Testing of English as a Foreign Language (TOEFL)
Email: [email protected]
The minimum required TOEFL test score for admittance to the MSW program is 577 for the paper-based test or a 90 for the Internet-based (IBT) test.
Fordham University's Institutional Code for the TOEFL is 4894.
Financial Aid for International Students
Information about financial aid from the Graduate School of Social Service is available on our financial aid page.
All international students must fill out an Affidavit of Support form. More information about this form is available at the Office for International Services website.
We also encourage you to check the OIS website for information on other types of assistance you could use.