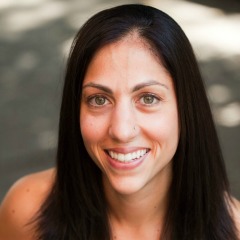 It's An Inside Job: Yoga for Healing, Recovery, and Living
This is an interview with Melissa Jhunja who, as a social worker and avid volunteer, has always been drawn to service in a variety of ways. She became particularly interested in human rights and social policy as she went through a master's program in social work, and wanted to find ways to serve those who often have their rights violated, or lack basic human rights. She heard about the Prison Yoga Project in 2012 and was immediately drawn to the idea of bringing a yoga practice into prisons as a means to heal, and to cope with the reality of life behind bars. She later began teaching veterans through Connected Warriors and later with Exhale to Inhale, which brings yoga to women survivors of domestic violence and sexual assault.
Read the rest of Melissa Jhunja's interview.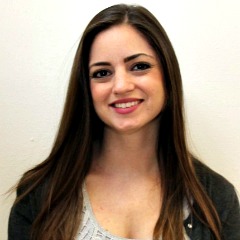 Lisa Sprague Named Project Community Pride Director at the Madison Area YMCA
The Madison Area YMCA has named Lisa Sprague, LCSW, as the new director of Project Community Pride of the Madison Area YMCA.

Ms. Sprague brings extensive clinical, supervisory and administrative experience in the mental health field, including work with children, teens and families. She joins the Y from High Focus Centers, a psychiatric partial hospitalization and intensive outpatient program in Cranford, where she supervised a 14-member team of clinicians and support staff in the adolescent services program.
"We are pleased to welcome Lisa to the Madison Area YMCA," said Madison Area YMCA President and CEO Diane Mann. "We are fortunate to have Lisa's experience and skills contributing to our Y goals of advocacy, outreach, and awareness-raising to help address mental health issues in our community."
Read the rest of Lisa Sprague's Story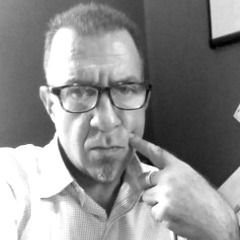 Ridgefield Man's Third Career is in Social Work
The degree from Fordham University says master's in social work, but what Cliff LaMotta, 51, of Ridgefield, really is a master of changing careers.
LaMotta has transitioned from Wall Street trader on the Nasdaq counter to suburban luxury motorcycle dealer in Brookfield, and now, social worker at the Family and Children's Aid-Child Guidance Center in Danbury.
The key is that there is a piece of each of those contained with his personality, he said. That's how anyone facing career change must look at it.
"It's not really changing your identity, it's discovering what it is," LaMotta said during a break from his therapy sessions. "You take what truly is you and don't be afraid to put your mark on it. A lot of people don't know what their strong point is. The key is knowing what your strengths are."
Former Schools Chancellor Walcott to Become Queens Library CEO
It looks like the Queens Library is about to be run by the book. Respected former city Schools Chancellor and Deputy Mayor Dennis Walcott is poised to take over as CEO of the Queens Library, the Daily News has learned.
Walcott, who grew up in Queens, is expected to bring a steady hand to the busy system that was rocked by the free-spending ways of former CEO Thomas Galante. "We are confident that Dennis Walcott has exactly the right skills and depth of experience to lead the library through the challenging years ahead," said Carl Koerner and Judith Bergtraum, who served on the Queens Library Board's search committee.
Walcott was chosen after a six-month national search, officials said.
Read the rest of Dennis Walcott's Story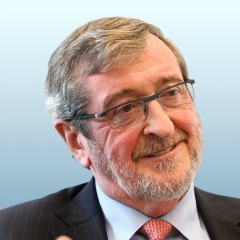 Michael J. Dowling: If It Can't Be Done, You Haven't Tried
This interview with Michael J. Dowling, chief executive of Northwell Health (formerly North Shore-LIJ Health System), was conducted and condensed by Adam Bryant.
Q: What was life like for you as a kid?
A: I grew up in Ireland in a very rural area. We had a small piece of property. It was an impoverished area, especially back in the '50s and '60s. Our home had mud walls, a thatch roof, three small rooms, and a mud floor. We had no electricity, no running water, no bathrooms, and no heat. There was a big open fireplace where my mother cooked everything. Most of the families around us were farmers, and I thought they were very wealthy when I was a kid. As I grew older, of course, I realized they were not that wealthy.
Tonya Davis-Taylor was featured in the Monday Morning Manager Blog Series

Tonya Davis-Taylor is the Founder and CEO Transform, Simply by Doing, LLC. The organization provides support to Women of Color so that they can build their leadership capacity and foster a network of interdependence with other leaders. She also serves as Assistant Vice President for Family Foster Care at NY Foundling where she leads the planning, development, and evaluation of all program procedures. During her tenure, she has cultivated a demonstrated and recognized record of assessing, analyzing and developing creative, yet pragmatic, solutions to problems, which have led to successful measurable outcomes.

Read her interview in the Network for Social Work Management's Monday Morning Manager Blog Series.

Karen Bianca Bisignano: Helping Seniors Age with Grace

During half-hour time slots throughout the day at My Second Home—an adult day program in Mount Kisco, New York—seniors have their spirits lifted by visits to the neighboring child-care center. The children visit the seniors, too. They call them Grandma or Grandpa and develop relationships with adults who may be struggling with memory loss or physical disability.

"The kids look up to the adults, and the seniors will take the children under their wings," says Karen Bianca Bisignano, GSS '12, the director of My Second Home, a community-based alternative to nursing homes or the high cost of supported living centers. "Bonds are formed."

The directorship at My Second Home was Bisignano's breakthrough job in social work, the field she decided to enter in her mid-40s after a successful 25-year career developing visual effects for commercial and feature films.

Read the full story at Inside Fordham.

Dennis Walcott on Nonprofit Messaging and Growth

Since the beginning of the semester, Dennis Walcott, GSS '80, has been delivering talks to the class he teaches in his alma mater's newly formed Masters in Nonprofit Leadership program.

But on Dec. 7, he delivered a talk to the larger Fordham community.

Walcott, perhaps best known as the former chancellor of the New York City Department of Education, spoke on how to manage nonprofits, including managing an agency's public face.

The day after his nomination for public schools chancellor was announced, and with most of New York City's media watching, Walcott walked his grandson to school at one of his other alma maters, PS 36 in Queens.

"I still get comments about that," said Walcott.

Read the full story at Inside Fordham.

Aimee Barr: Teaching Self-Advocacy

Aimee Barr, GSS '06, is driven by her profound belief that people learn best from one another. It's a lesson she learned early in life.

When Barr was just 13, she was diagnosed with perceptual problems. "Even to this day I sometimes have a challenging time with spatial relations—it's a form of dyslexia," she says.

After the diagnosis, the New Jersey native was moved out of her eighth-grade classroom and into a resource room. "They thought it would be kinder to me, that it would make things easier. But I didn't want things to be easier," Barr says. "And I just felt really strongly that it wasn't the right place for me, that I learn really well when I'm around a variety of other people."

Read the full story at Inside Fordham.

New Graduates Run Nonprofits With an Eye on the Bottom Line

Graduate Stephanie Francis Mack started a nonprofit called Harlem Seeds that teaches city kids where their vegetables come from. At three community gardens in Northern Manhattan, kids plant, nurture, and then eat the veggies they grow, "from seed to table." A former public school teacher, Mack said she started the nonprofit after brainstorming with family and friends at a farm upstate. "We didn't know what to do or how to do it, but we knew we were passionate," said Mack.

She said that at Fordham she realized that she knew more about running a nonprofit than she gave herself credit for, and the business component of the program proved a boon to her nonprofit. She now hopes to expand the program to include rooftop gardens.

Read the full story at Inside Fordham.

SAFE in Harlem: A Vision of a Community Transformed

When Harlem native Felecia Pullen (GSS '15) chose to become a change-maker in the community of her youth, she faced insurmountable odds. The struggle to rid Harlem of substance dependency is decades-long. Despite the obstacles, she will tell you without hesitation that every moment, no matter how challenging, has been worth it. Her dream is to see her community restored.

Before enrolling in Fordham University Graduate School of Social Service, Felecia had already founded Let's Talk S.A.F.E.T.Y., a youth initiative focused on substance abuse prevention education. This was the first step in establishing a much broader vision for what is possible for Harlem. Utilizing 25 years of experience in business development, she rallied churches, businesses, government agencies and institutions to support her goal of promoting a substance-abuse-free environment for the children in the Harlem community. S.A.F.E. in Harlem was born.

Merritt Juliano, GSS '15-Former Attorney Turns Her Focus to the Roots of Social Ills

As a government attorney, Merritt Juliano was trained to look exclusively at the facts of a case. Yet the more she investigated potential violations of the law, the more she began to wonder if the facts were only telling half the story.

"I was always interested in people's backstory; I wondered what experiences in their lives had led them to the position they were in," said Juliano.

"I was interested in the human aspect of the job… but that side of the story wasn't part of the agenda. So, I decided to do something different with my life."

Desiring to work for social change rather than prosecute violations of the law, she enrolled in the clinical social work program at the Graduate School of Social Service (GSS). When she arrived, though, she quickly realized just how different the social work and legal professions are.

Read the full story at Inside Fordham.

What Does a Mental Patient Look Like? (GSS Alum Risa Sugarman's personal story)

"You don't look like a patient."

This was said to me by a nurse who was prepping me for my second electroconvulsive therapy (ECT) treatment when I was in the hospital last summer. At the time, I did not think about it–as I was focused on my treatment. But since then, I feel agitated by it. What does a patient with mental illness look like? To answer that I simply look in the mirror.

Read the full story.

Proud to Throw Like a Girl (GSS Alum Laura Bagnarol Launches The Pigskin Princess Project)

It was the perfect response to a culture that treated girls as one-dimensional beings who were only interested in all things pink, sweet, and sparkly! I imagined it being a program that was half football and half arts & crafts with the latter focusing on a particular princess and what made her smart and strong.

With that, I turned this crazy idea into a reality and launched The Pigskin Princess Project at a local rec center in the summer of 2014. It teaches girls ages 3-8 the basics of flag football (no-contact) through different drills and agility exercises. They are taught how to properly throw and catch a football and learn how the game is played.

My program is specifically designed for any girl — she doesn't have to be a certain "type" or big into sports at all. Parents are welcome to observe or participate! At the end of each session, we spend some time talking about a different princess or female athlete and the characteristics that make her just plain awesome. During our very last class, we create an empowering piece of art that incorporates the main themes of our discussions.

Read the full story.

Mollie Innocent

Mollie Innocent is a proud graduate of Fordham University's Graduate School of Social Service (2011). She has published her first book entitled "Familiar Strangers". The book details the experiences of a young girl overcoming her dark past of sexual abuse by confronting her abuser and revealing the deep-seated pain of the experience to her entire family.

Rich Nightingale Named One of 21 "People to Watch in 2014" by the Journal News

With the impending retirement of Bob Miller in February after 30 years, Nightingale is taking over as president and CEO of Westhab, one of the region's leading nonprofit housing and social-service providers for homeless and low-income families. A graduate of Tufts University, Nightingale received his master's degree in social work and administration from Fordham University and joined Westhab in 2001. Since then he's held a variety of positions, including direct client service and program management. He's currently vice president of Youth and Family Services, overseeing the operation of shelters, youth centers and community resource centers.

Dennis Wolcott: New York City Schools Chancellor

Back in 1977, Dennis Walcott, GSS '80, needed a job. He'd taught kindergarten and then founded a nonprofit to mentor urban youth, but fundraising for the group lagged, and Walcott had bills to pay. His career needed a serious relaunch. He learned that the Spence-Chapin adoption agency offered a work-study post for a student at Fordham's Graduate School of Social Services. So Walcott enrolled at Fordham, got the job and earned his master's degree, beginning his journey through New York City's nonprofit world to the heights of municipal government.

Today, as New York City schools chancellor, he runs the nation's largest school district, with 1.1 million students, 1,754 schools and 135,000 employees.

"Fordham gave me the opportunity and Fordham got me going," Walcott said recently at Department of Education headquarters in the old Tweed Courthouse on Chambers Street, across the street from City Hall.

New Yorker of the Week: "Social Worker Helps Pet Owners Deal With Loss, Finds Homes for Strays"

Kittens that are up for adoption at the Hope Veterinary Clinic will give their owners years of companionship, but at some point, those owners will have to deal with losing them. That's where Juliet Sternberg (GSS '01) comes in. She's a social worker who does grief counseling for pet owners.

New York Times Features Alumnus Book About Growing Up in an NYC Catholic Orphanage

Edward Rohs, a state mental health worker that was recently honored by Fordham for his social work, was left by his unwed parents at the Angel Guardian Home to be raised by the Sisters of Mercy. The Sisters hoped that the parents would one day return for him. In time they married and had other children, but Ed's parents never came back for him. Rohs wrote beautifully about his story in Raised by the Church: Growing up in New York City's Catholic Orphanages.

Read the article.