Ravazzin Center Hosts Aging Conference on Upending Social Isolation Through Connections
As we learned more about the COVID-19 virus and its devastating qualities, the message became clear that older people were among the most susceptible to negative consequences. So, to prevent the spread to this vulnerable population, society entered a global lockdown.
And while social distancing did help as best it could, it left many older adults stranded in isolation. They couldn't see their families, visit their friends, or share a room with anyone. The results were devastating.
But societal isolation of older adults has been a global problem even before the virus. And on April 12, 2023, Fordham GSS's Ravazzin Center on Aging and Intergenerational Studies held a conference at the Westchester Campus to discuss this issue and find possible solutions. The conference was also co-sponsored by the State Society on Aging of New York and the Westchester County Department of Senior Programs and Services.
Ravazzin Center Receives Grant to Help Combat Teen Homelessness
Fordham's Ravazzin Center has received $500,000 through a federal grant administered by Westchester County for its work with the Children and Family Institute.
The center, part of Fordham's Graduate School of Social Service (GSS), will evaluate a model used by Westchester Building Futures, under a grant awarded to reduce the risk of homelessness for foster care youth.
Read the rest of the story in Inside Fordham.
Conference to Celebrate Intergenerational Programs
In a collaborative effort, Children and Families Institute will join the Ravazzin Center on Aging for a conference that merges the groups' populations: one that focuses on the helping, the aging, and the other which focuses on helping the young.
The event, titled "Enhancing Health and Wellness for All Generations," will take place on April 1st, 2020, at Fordham's Westchester campus from 10:30 a.m. to 3 p.m. National policy and best practices will be discussed in lectures and breakout sessions.
"We often silo child welfare and care for the aging," said Janna Heyman, Ph.D., professor and director of the Ravazzin Center. "What we're trying to foster is a way to blend the services."
History: The Ravazzin Center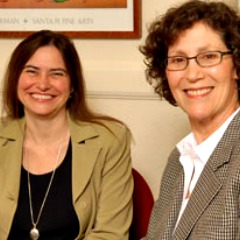 Upon his death in 1992, Henry Ravazzin, son of Italian immigrants, World War II veteran and Catholic Relief Services worker, left a sizeable bequest to Fordham University's Graduate School of Social Service (GSS) to be used for "the welfare of elderly persons." The bequest led to the 1996 creation of the Ravazzin Center For Social Work Research In Aging, which has been honoring its benefactor's wish ever since.
"Our mission is to increase social workers' capacities to deal effectively with the needs of older people and their families, and to help communities meet the needs of an aging society," said Irene Gutheil, DSW, Henry C. Ravazzin Professor of Gerontology and founding director of the Ravazzin Center. "Our nation is just not producing enough gerontologically trained social workers and we are facing a crisis of not having a workforce prepared to meet that need."
Read the rest of the story in Inside Fordham.