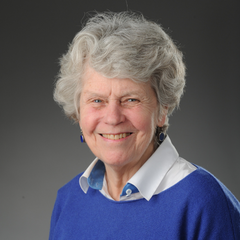 Associate Professor
Director, Institute for Women and Girls
Phone: 212-636-6622
Email: sturner@fordham.edu
Office: Lincoln Center 726D
Fordham Westchester
BA, Northwestern

MSW, Fordham

PhD, Rutgers

Substance abuse

Prevention

Adolescent Hispanic females

Sandra Turner is an Associate Professor and former Associate Dean at Fordham University Graduate School of Social Service. She received her BA from Northwestern University, her MSW from Fordham, and her PhD from Rutgers. At Fordham she has taught courses in Foundation Practice, Advanced Practice, and Substance Abuse. Before becoming a professor, Dr. Turner worked for 15 years as Chief of Outreach and Assistant Chief of the Outpatient lcoholism Clinic at St. Vincent's Hospital in NY.

Dr. Turner's research interests have centered on issues related to prevention of substance abuse (she was co-investigator of a 5-year grant from New York State Office of Substance Abuse); women and depression; sexual abuse; adolescent girls; and resiliency. Most recently she has been working on research and mentoring projects involving adolescent Hispanic girls. She has published numerous articles and several book chapters on these issues.