Early Childhood Education M.S.T.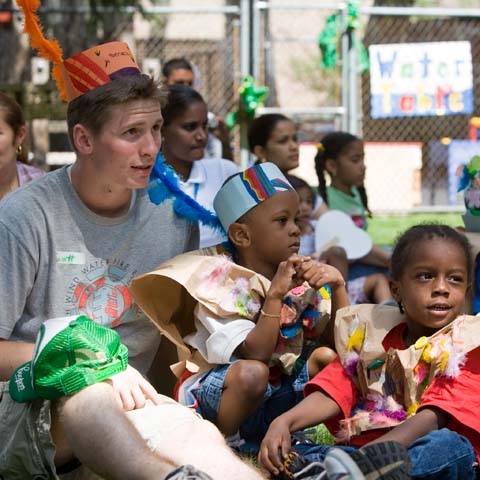 Degree: Master of Science in Teaching (M.S.T.)
Credits: 36
Career Path: Classroom teacher (birth to grade 2)
Start Semester: Fall or Summer
Campus: Lincoln Center, Online
Full-time/Part-time
This program provides candidates with the knowledge, skills, and experiences needed for working effectively with all children in the early childhood years (birth-grade 2). The program has an emphasis on preschool and primary education and is available full-time and part-time at the Lincoln Center and Westchester campuses (and online).
Application Deadlines
Fall: June 30
Summer: April 15
General Teacher Education Program Admissions Requirements
Fieldwork Requirements
The practical application of theory, teaching strategies, curriculum construction, and behavior management is woven into student teaching throughout our program. Generally, student teaching requires one full academic year, with placements in two different grade levels with general education and special education students. In the fall semester, students complete four full days per week, and in the spring semester, four full days per week. Students are mentored by a field specialist and placed in our high-needs partnership schools in New York City.