How to Become a Teacher in New York
Becoming a certified teacher can be a complicated process that differs from state to state. These guidelines can help you navigate the necessary requirements to become certified to teach in New York state.
Determine Who You Want to Teach
Teaching requirements vary depending on the grade level, the subject(s) you are interested in teaching, and in which state(s) you would like to become certified. Many teacher preparation programs designate if they are for early, elementary, or secondary education. You may also be given the option to choose a specialized track that concentrates on teaching a certain population of children or subject area.
Complete a New York State-Approved Teacher Preparation Program
After you complete your bachelor's degree and determine who and where you would like to teach, it's time to complete an approved New York state teacher preparation program. This prepares you to become an effective teacher and fulfills some of the state requirements, such as fieldwork, student teaching experience, and necessary workshops. It also puts you on a path to getting certified. After successfully completing a teacher preparation program, you are eligible to receive an institutional recommendation from the university for your New York initial teaching certification. Find out if a program is approved in New York state.
The state-approved Master of Science in Teaching (M.S.T.) in Childhood Education program at Fordham University can be completed online or on campus and prepares you for an initial teaching certificate. Fordham University also offers additional on-campus M.S.T. programs that range from early childhood education to secondary education.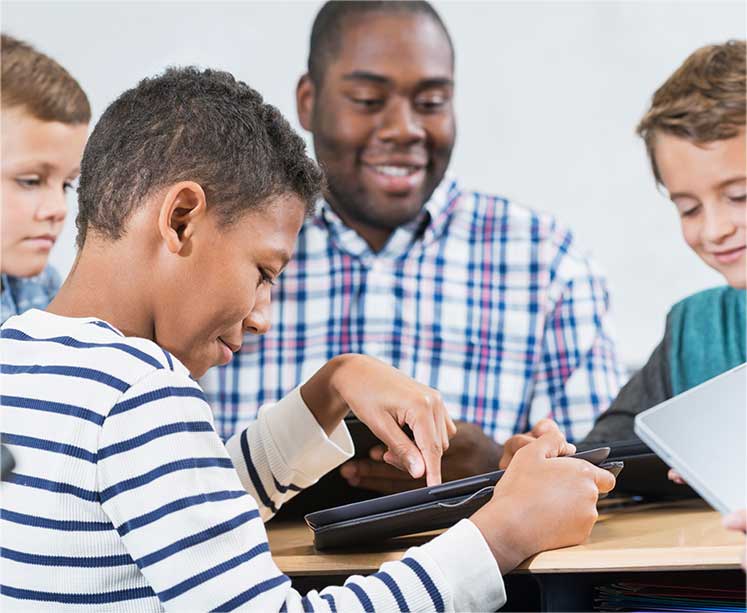 Earn Your Teaching Certificate in New York
Once you have completed a state-approved teacher preparation program and completed all requirements associated with your desired certificate, you are ready to apply for your teaching certificate.
There are two common New York teaching certificates:
Initial Teaching Certificate–initial certificate valid for the first five years of teaching
Professional Teaching Certificate–advanced certificate for experienced teachers
Apply for Your Initial Teaching Certificate in New York
To earn your initial New York teaching certificate, you must*:
*This list is for those seeking a New York state initial teaching certificate in childhood education. Depending on the specific certificate, there could be additional or different requirements.
Apply for Your Professional Teaching Certificate in New York
To continue teaching, you must apply for your professional teaching certificate before your initial teaching certificate expires after your first five years of teaching. A professional teaching certificate is an advanced certificate for teachers with a master's degree, a year of mentored teaching, and at least three years of teaching experience. It can take up to three to four months for the New York State Education Department to process your application. Your professional teaching certificate remains continuously valid during your teaching career as long as you complete 175 hours of professional development every five years. The application fee is discounted with the completion of a New York state-approved program.2
Additional Requirements
All teachers are required to submit to a federal and state criminal background check as well as fingerprinting. Since many schools require fingerprinting before student fieldwork begins, you should take care of this early in the process because it can take several months to be recorded in the state database. You can complete the digital fingerprinting process through IdentoGO.
Find the Teacher Preparation Program for You
Choosing the right teacher preparation program can set you up for a more straightforward teaching certificate process and can lead to a successful teaching career. Teacher preparation programs are specifically designed to prepare you for your individual teaching goals, so it is important to consider what kind of program aligns with your values and lifestyle.
You should choose a program that both challenges you and prepares you to teach the population of students and subject matter you are interested in. For example, what you learn in special education, secondary education, or teaching English to speakers of other languages (TESOL) teacher preparation programs can lead to very different teaching careers.
Fordham University offers online and on-campus Master of Science in Teaching (M.S.T.) program options. The online M.S.T. program prepares students to teach grades 1 through 6 and features two tracks: Childhood Education and Childhood Special Education. The on-campus program offerings range from early childhood education to secondary education. If you are interested in teaching secondary education, you will also have to determine the subject you want to teach.
Online master's programs, like Fordham University's M.S.T. program, allow you to earn your degree from wherever you are and give you access to networking opportunities with others in the education field. This state-approved teacher preparation program can be completed in two years. Upon completion, you will be eligible for an initial teaching certificate.
Certificate requirements vary from state to state. If you are looking to teach in a state other than New York, you should first research the requirements in the state in which you reside or intend to practice.
---
Disclaimer: Fordham University provides the following information as a service to prospective and current students. The information contained here is meant to serve as a starting point and a guide. State-specific requirements change and students are strongly encouraged to do their own research in order to meet the proper state requirements.
1 http://www.highered.nysed.gov/tcert/certificate/typesofcerts/in.html. Accessed March 26, 2018.↑
2 http://eservices.nysed.gov/teach/certhelp/CertRequirementHelp.do Accessed March 26, 2018.↑