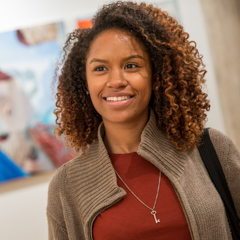 This page provides a general overview of the GSE application process.
The Requirements page outlines necessary prerequisites and application materials.
Please note that our application is exclusively available online.
Application Review
Your application is considered complete and ready for review when we have received
an online application,
the $70 application fee, and
all supplemental materials (e.g. official transcripts, recommendation letters, etc.).
Once an application is complete, it is sent to the program faculty review committee. All admissions decisions are made by GSE faculty, not by admissions office staff.
Supplemental Materials
You can verify whether we have received supplemental application materials (e.g. official transcripts or recommendation letters) from your application status page.
You need to submit an application before you will be able to verify receipt of supplemental materials.
Communication
We send emails to notify applicants of the following:
Confirmation of submitted application
Confirmation of completed application sent for review. (We will include a timeline for expected final admission decision.)
Final admission decision
Questions