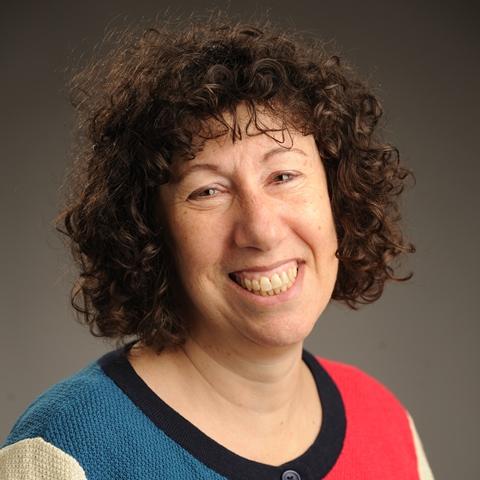 Ph.D.
Professor, Counseling Psychology
113 West 60th Street
Lowenstein 1012B
212-636-6484
[email protected]
Office Hours:
Wednesdays and Thursdays: 3-4 p.m.
Fridays: 12-1 p.m.
And by appointment
Fran Blumberg received her Ph.D. in developmental psychology from Purdue University in 1988. She joined the faculty of the Fordham Graduate School of Education in 1997 after working for nearly a decade for educational testing organizations such as the Educational Testing Service and the National League for Nursing.
Blumberg's research interests concern the development of children's attention and problem solving skills in the context of informal and formal digital learning settings. Her work has been recognized through funding from the Spencer Foundation, the National Science Foundation, and the Center for Curriculum Redesign. Blumberg currently serves on several editorial boards, including Computers in Human Behavior and Games for Health Journal.
She is also the editor of Learning by Playing: Video Gaming in Education (Oxford University Press, 2014). Blumberg is co-editor (with Mark Blades, Caroline Oates, and Barrie Gunter) of Children and advertising: New issues and new media, (Palgrave-Macmillan, 2014), and (with Patricia Brooks) of Cognitive Development in Digital Contexts (Academic Press, 2017).
Blumberg is most proud of her publications with former students, some of which are listed below:
Besharat Mann, R. & Blumberg, F. (2022). Adolescents and social media: The effects of frequency of use, self-presentation, social comparison, and self esteem on possible self imagery. Acta Psychologica, 103629.
Kim, C.Y., Kim, S., Blumberg, F. (2020). Attachment to God and Religious Coping as Mediators in the Relation between Immigration Distress and Life Satisfaction among Korean Americans. International Journal for the Psychology of Religion, 30, 304-321.
Graver, C. & Blumberg, F.C. (2020). Moral Choices in Digital Games: Pixelated Morality. In L. A. Jensen (Ed.) The Oxford Handbook of Moral Development (pp. 708-725). Oxford University Press.
Pagnotta, J., Blumberg, F.C., Ponterotto, J.G., & Alvord, M. (2018). Adolescents' Perceptions of Their Therapists' Social Media Competency and the Therapeutic Alliance. Professional Psychology: Research and Practice, 49, 336-344.
PhD, Developmental Psychology, Purdue University, IN
MA, Developmental Psychology, Purdue University, IN

Stone, M.M., Blumberg, F.C., Blair, C., & Cancelli, A.A. (2016). An executive function account for a utilization deficiency among preschoolers: Developmental trends and individual differences. Journal of Experimental Child Psychology, 152, 367-375.

Blumberg, F.C., Rice, J.L., & Dickmeis, D. (2016). Social media as a venue for emotion regulation among adolescents. In S.Y. Tettegah (Ed.) Emotions, Technology, and Social Media (pp. 105-116). New York: Elsevier.

Tettegah, S., McCreery, M. & Blumberg, F. (2015). Toward a framework for learning and digital games research. Educational Psychologist, 50, 253-257.

Blumberg, F.C., Williams, J.M., & Kelley, B. (2014). Linkages between media literacy and children and adolescents' susceptibility to advertising. In M. Blades, C.J. Oates, F.C. Blumberg, & B. Gunter (Eds.). Children and advertising: New issues and new media (pp. 158-177). Palgrave-MacMillan.

Blumberg, F.C., Altschuler, E.A., Almonte, D.E., & Mileaf, M.M. (2013) The impact of recreational video game play on children and adolescents' cognition. In F.C Blumberg & S.M. Fisch (Eds.), New Directions in Child and Adolescent Development, 139, 41-50.

Blumberg, F.C., Almonte, D.E., Anthony, J.S., & Hashimoto, N. (2013). Serious Games: What are they? What do they do? Why should we play them? In K. Dill (Ed.). Oxford Handbook of Media Psychology. (pp. 334 - 351). New York: Oxford University Press.

Advanced Developmental Psychology (PSGE7301)
Development in Context (CLGE6540)
Human Development (PSGE6602)
Psychology of Child Development and Learning (PSGE5316)
Psychology of Media (PSGE6325)