Ph.D., NCSP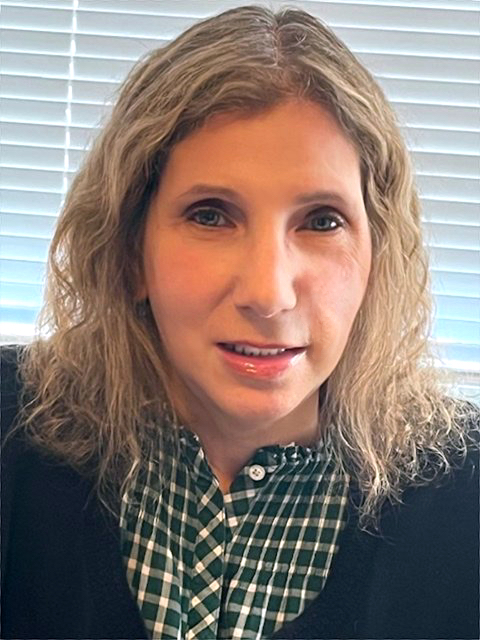 Visiting Assistant Professor, School Psychology
Supervisor of Field Placements
Division of Psychological and Educational Services
113 West 60th Street
Room 1121
Virtual office hours: By appointment
Lynne Thies, Ph.D., NCSP is a visiting assistant professor and the coordinator of field experiences for the school psychology graduate program at Fordham University. Thies is a New York State certified school psychologist, New York State licensed psychologist, and Nationally Certified School Psychologist with more than 30 years of direct service experience in the Long Island, NY public schools.
During her time in Long Island, Thies also worked as an adjunct professor in several of the region's graduate programs in school psychology, teaching courses in the areas of school consultation, psychoeducational and neuropsychological assessment, and professional practice issues.
She has been active on the boards and committees of both the New York Association of School Psychologists (NYASP) (as a former president) and the National Association of School Psychologists (NASP) (as the former New York State delegate). Currently, Thies serves on the NASP graduate educators' workgroup subcommittee on innovations in practica and Internship, plus on the equity and social justice subcommittee. She is also a member of the board of directors for the Children's Fund of School Psychology, Inc., a nationwide charitable organization that provides grants to practicing school psychologists so that they may purchase materials to provide mental health care for school-aged children.
Ph.D., School Psychology, New York University

M.A., School Psychology, New York University

M.A., Early Childhood Special Education, George Washington University

B.A., Social & Behavioral Sciences, Johns Hopkins University

Professional Diploma in Educational Administration, C.W. Post Long Island University

As part of the NASP Graduate Educators Workgroup, Thies, along with a group of faculty and practitioners, investigates innovations in practica and internship. The group is currently working on a study to gather data on early career school psychologists' perception of the quality of their supervision during Internship. Recent work from the group includes the following:

Newman, D., Monahan, K., Liu, Y., Kostelnik, C., Wilson, M. & Thies, L. (March-April 2020). Supervision of school psychologists' practicum experiences: Recommendations for supervisors and supervisees. Communique, 48(6), 1, 29-30.

Newman, D.S., Monahan, K., Liu, Y., Kostelnik, C., Thies, L. & Wilson, M. (2019). A look at national practicum experiences to inform future directions. Trainers' Forum, 36(1), 28-39.

Additionally, Thies is interested in school psychologists' knowledge of the science of reading and how it should inform practice in assessment and consultation. She recently wrote the following article for NYASP's publication, NY School Psychologist: Thies, L. (2021-2022). What school psychologists need to know about reading. NY School Psychologist, 40:3, pp. 5-9.

Advanced Certificate Internship Seminar in School Psychology

Advanced Certificate Proseminar in School Psychology

Consultation Practicum

Instructional Consultation