Contemporary Learning and Interdisciplinary Research (CLAIR)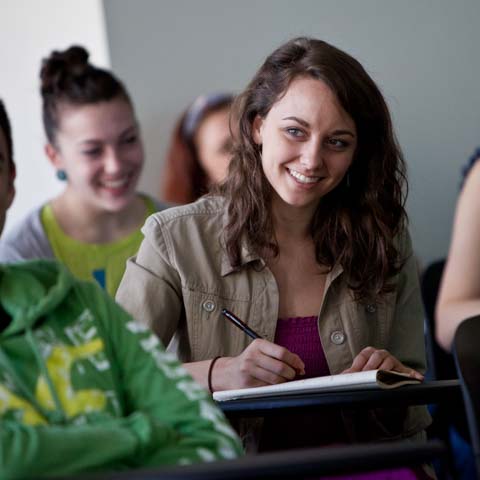 Please Note: Admission to the CLAIR program is currently suspended.
Degree: Ph.D.
Start Semester: Fall
Campus: Lincoln Center
Full-time/Part-time
Career Path: The program prepares graduates to be competitive in diverse settings and fields in which education is at the fore, including non-profits, businesses, the media, museums, the arts, and schools.
The Contemporary Learning and Interdisciplinary Research (CLAIR) PhD program caters to students in search of cutting edge, cross-disciplinary solutions to current and anticipated issues in the very nature and delivery of education. Watch a video from one of our students about the program, which includes structures that search through coursework in quantitative and qualitative research methods, and in principles of learning, instruction, and appreciation and promotion of diversity. Students also partake in internships to gain first-hand experience of the different venues in which education occurs.
Through the perspective of multiple paradigms and the use of multiple methodologies, research teams of university faculty and CLAIR students generate new knowledge, test hypotheses, and solve problems related to contemporary learning.
Admissions
Application Deadline: March 15
Application Requirements
Applicants must have a Master's degree with a minimum 3.5 GPA
Official transcripts
GRE Score*
C.V. or Resume
Personal Statements (Part 1: Your background in teaching, learning, and research and how it relates to the CLAIR program; Part 2: Your research interests)
Two Letters of Recommendation
*NOTE: Acknowledging the differential impact of the recent COVID-19 health pandemic and in line with our steadfast commitment to social justice advocacy through our teaching, research, practice, and policies, the CLAIR program of Fordham University's Graduate School of Education has decided to treat the GRE test requirement as optional for admissions for the fall 2021 application cycle.