GSE Adv Teaching Exceptional Adolescents with Subject Area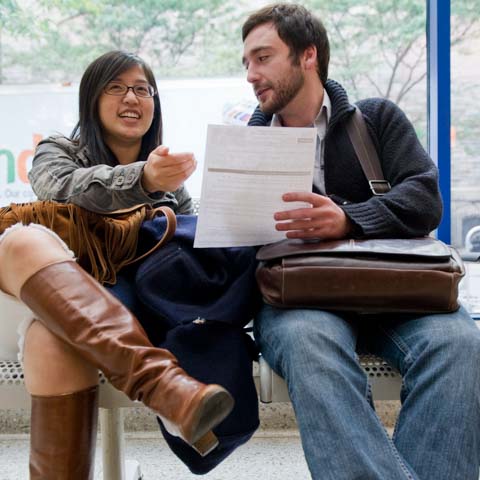 Degree: Advanced Certificate
Credits: 15
Career Path: Teacher of record for a special class in the candidate's certification subject area and/or support, consultant, and collaborative roles
Start Semester: Any
Campus: Lincoln Center
Full-time/Part-time: Both
The program is for teachers who already possess initial, provisional, permanent, or professional certification as a classroom teacher of adolescents grades 7-12, in at least one subject area.
The course work develops competencies in understanding principles and policies of special education and proficiency in assessing and providing evidenced-based intervention and instruction for culturally diverse adolescents with a range of disabilities.
Program Prerequisites
Applicants must hold an initial or professional certificate in either adolescence: biology, chemistry, Earth science, English, mathematics, physics, or social studies.
Application Deadlines
Fall: June 30
Spring: November 15
Summer (both sessions): April 15
Effective immediately, those applying to Teaching or Educational Leadership programs at the master's or advanced certificate level are now required to submit standardized MAT, GRE, or equivalent exam scores with their application.
Admissions Information
Browse the Admissions section for more about the application and financial aid processes.
Contact
GSE Admissions
45 Columbus Avenue
2nd Floor
New York, NY 10023