GSE Middle Childhood Adv Cert
Prerequisites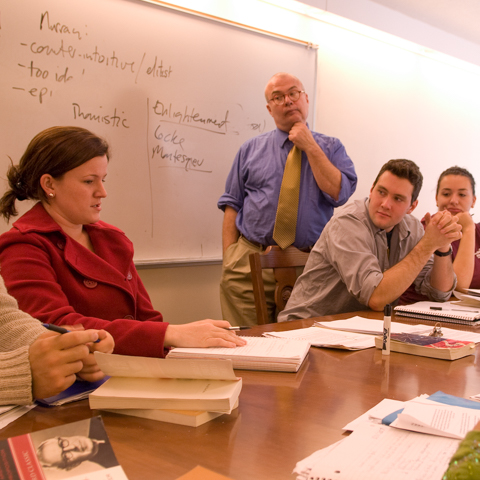 Degree: Advanced Certificate
Credits: 12
Career Path: Teacher of specific content subject in grades 7-9
Start Semester: All
Campus: Lincoln Center
Full-time/Part-time
The 12-hour programs build on previous coursework in childhood education. Candidates for the program must consult their program advisers to select the appropriate courses to meet New York state certification requirements.
Contact GSE Admissions at gse_admiss@fordham.edu for additional information.
Admissions Information
Application Deadlines
Fall: June 30
Spring: November 15
Summer: April 15
General Teacher Education Program Admissions Requirements
General Prerequisites
Provide evidence of teacher certification in childhood or elementary education, or concurrent pursuit of one of Fordham's childhood education degree programs.
Take a minimum of nine credits with middle childhood focus.
Program-Specific Prerequisites and Curricula