Early Childhood Special Education Advanced Certificate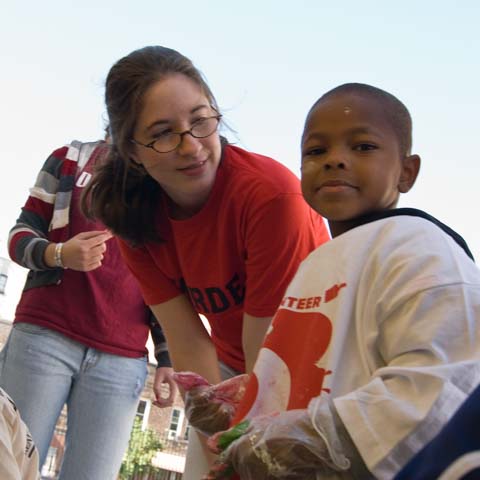 Degree: Advanced Certificate
Credits: 15 credits (minimum)
Career Path: Teacher of children with disabilities in early childhood
Start Semester: Fall or Summer
Campus: Lincoln Center
Full-time/Part-Time: Both
Contemporary ideas and current mandates are redefining both teaching and learning. Teachers' responsibilities are changing. Teaching all children requires expertise in theory, practice, and advocacy. Ability, disability, development, reflective practice, family, and the law are included in this program. The early experiences of young children with special needs can have a dramatic impact on their success as learners. The goal of the Early Childhood Special Education program is three-fold:
The first is to provide teachers with knowledge of the development and assessment of young children with Special Needs (birth through grade 2).
The second is to provide teachers with expertise in intervention strategies, including impromptu modification, adaptation, differentiation, response to intervention (RTl), and guiding positive behavior.
The third is to prepare teachers to advocate for children, families and our profession. An eclectic knowledge base with dynamic leadership qualities plays significant roles in preparing special education teachers to meet the needs of all children with disabilities and their families.
This certificate program provides rigorous academic course work to develop the knowledge and skills needed for success as teachers/service providers for young children with disabilities. Coursework is coupled with hands-on practiced field observations and student teaching experiences that put ideas into action.
Applicants must have a master's degree and an initial or professional certification in early childhood or childhood education, or the equivalent.

We also offer Early Childhood Special Education MST and MSE programs.

Application Deadlines

Summer (both sessions): April 15
Fall: June 30

Browse the Admissions section for more about the application and financial aid processes.

Student teaching/practicum is mandatory; requirements are determined during academic advisement. Fieldwork may be embedded into your work schedule. Courses are scheduled in the evening. Current students/teachers are encouraged to apply.

GSE Admissions
212-636-6400
[email protected]

Program Faculty
Professor Chun Zhang, [email protected]
Professor Marilyn Bisberg, [email protected]