Bilingual Childhood Education M.S.T.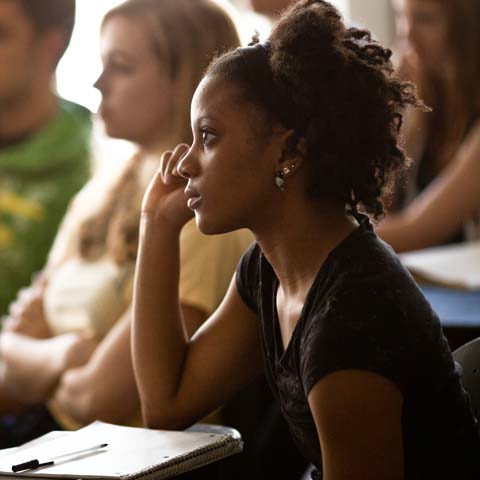 Degree: Master of Science in Teaching (M.S.T.) - Bilingual Childhood Education Program
Credits: 42
Career Path: Classroom teacher for grades 1-6
Start Semester: Fall or Spring
Campus: Lincoln Center
Full-time/Part-time
The bilingual childhood education program is distinguished by exceptionally strong field experiences and a carefully coordinated sequence of courses progressing from foundations and teaching methods to the development of a professional portfolio.
Candidates develop teaching skills and apply knowledge learned in courses during their field experiences. They are supported by expert faculty, master teachers, and field advisers/mentors.
Scholarships and Graduate Assistantships Available
Fieldwork required for financial aid & scholarships.
Application Deadlines
General Teacher Education Program Admissions Requirements
3.0 GPA
Online application
Official transcript(s)
Resume or Curriculum Vitae (C.V.)
Personal statement
Two letters of recommendation
Admissions Information
Candidates for the Bilingual Childhood Education Program must complete the following specific admissions requirements:
Demonstrate proficiency in English through coursework and the admissions essay.
Candidates for whom English is a second language are required to take and achieve a passing score on one of two tests: the TOEFL (Test of English as a Foreign Language) or the IELT (International English Language Test). The following scores are the recommended minimum, current* test scores for English Language Proficiency for admission to the Graduate School of Education:

IELTS*: 7 for General Test Score; No subtest can be lower than 6.
TOEFL*: 77 for paper test, 90 for Internet-based (IBT) test.

Successfully interview with bilingual program faculty.
Competence in a language other than English, as demonstrated by fulfilling one of the following three options:

taking and obtaining a passing score on the ACTFL Language Test (oral and written) in the target language
documentation in the transcripts of having completed undergraduate studies in the target language
agreeing to successfully complete two (2) courses in the target language
*Note: IELTS and TOEFL scores can be no more than two (2) years old.
Program Curriculum
Contact