Childhood Education M.S.T.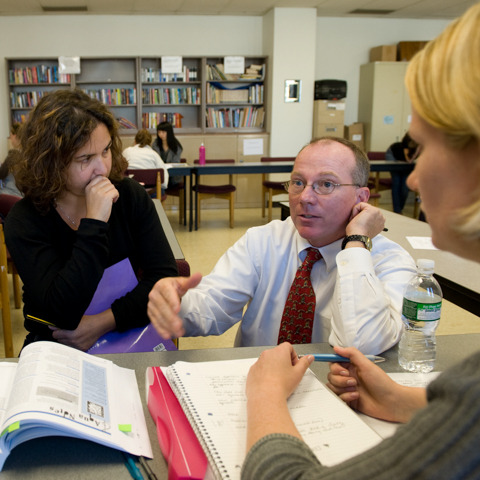 Degree: Master of Science in Teaching (M.S.T.)
Credits: 36
Career Path: Initial classroom teacher (grades 1-6)
Start Semester: Fall or Summer
Campus: Lincoln Center, Online
Full-time/Part-time
The program is distinguished by exceptionally strong field experiences and a carefully coordinated sequence of courses progressing from foundations and teaching methods to the development of a professional portfolio.
Candidates develop teaching skills and apply knowledge learned in courses during their field experiences. They are supported by expert faculty, master teachers, and field advisers/mentors.
Scholarships and Graduate Assistantships
Fieldwork required for financial aid & scholarships.
Application Deadlines
General Teacher Education Program Admissions Requirements
3.0 GPA
Online application
Official transcript(s)
Resume or Curriculum Vitae (C.V.)
Personal statement
Two letters of recommendation
Fieldwork Requirements
A full year of student teaching is required. In the fall and spring semesters, students are in classrooms for four full days per week.
Program Curriculum
Contact