Childhood Special Education M.S.T.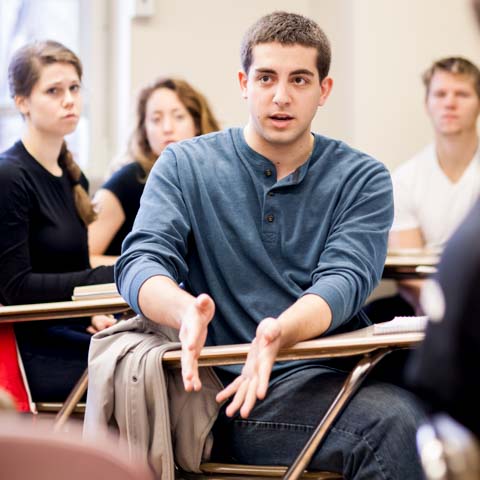 Degree:
Master of Science in Teaching (M.S.T.)
Credits:
45
Career Path:
Initial classroom teacher in Childhood Education and Teaching Students with Disabilities in Childhood dual certification (grades 1–6).
Start Semester:
Fall
Campus:
Lincoln Center, Online
Full-time/Part-time
To enable children with disabilities to reach their personal and academic potential requires caring teachers who have expertise in children's learning and development, elementary curriculum content and pedagogy, and the specialized knowledge and skills to adapt learning environments and experiences to meet individual children's needs.
The Childhood Special Education program prepares such teachers through a rigorous academic program that builds on a foundation of childhood education and psychology and provides a strong sequence of field experiences and student teaching.
Scholarships and Graduate Assistantships
Application Deadlines
General Teacher Education Program Admissions Requirements
Fieldwork Requirements
A full year of student teaching is required. In the fall and spring semesters, students are in classrooms for four full days per week.
Contact