GSE Administration and Supervision (Online)
Catholic Educational Leadership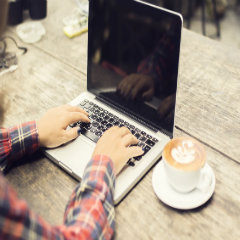 Degree
: Master of Science in Education (M.S.E.)
Credits
: 30
Start Semester
: Any
Campus
: Online
Full-time/Part-time
: Both
Application Deadline: Rolling Admissions
Crafted through the lens of Catholic identity, mission, and culture, the program shapes globally-minded, technologically-sophisticated, empathetic leaders dedicated to social justice and equity for all learners.
"This is a golden opportunity for emerging Catholic school leaders to facilitate the development, articulation, implementation, and stewardship of a vision shared by the school faith community. We are committed to exploring faith-based identity issues and to educating all students. We emphasize high standards of learning and continuous, mission-focused school improvement."
Jerry Cattaro, Ed.D., Professor and Executive Director of the
Center for Catholic School Leadership and Faith-Based Education
The program is designed for Catholic or faith-based educators seeking to advance into administrative and/or leadership roles.
The master's program follows a cohort model and is organized with a focus on adult learning theory utilizing action research, group projects, critical reflection, clinical application, problem-based simulations, policy analysis and two semesters of internships.
Applicants employed at religious schools may be eligible for a 40% scholarship. Read more about the scholarship.