Welcome to GSAS!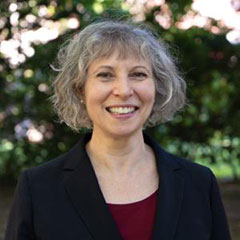 GSAS offers some forty distinctive doctoral, master's, and advanced certificate programs in fields ranging from the foundational to the cutting-edge; many of our programs are inherently interdisciplinary in nature. Spanning the humanities, the social sciences, and the natural and applied sciences, our graduate programs enable students to integrate intellectual discovery with a concern for people and the world around them.
In GSAS, we seek to cultivate an inclusive, diverse, and equitable intellectual community in which our distinguished faculty and students work together to preserve and advance knowledge. Our commitment to the Jesuit tradition of caring for the whole person means that we attend to the academic, professional, and personal development of each student. Our mission is to offer student-centered, graduate education in the service of the greater good.
Whether you are a prospective or current student, an alum, or simply curious about graduate education at Fordham, I invite you to explore the opportunities for intellectual and personal growth in GSAS. Please do not hesitate to contact us to learn more.
Best regards,
Ann Gaylin, Ph.D.
Dean, Graduate School of Arts & Sciences
Learn more about Fordham's strategic plan, "Educating for Justice."
Learn more about the deep tradition of Jesuit education and Fordham University's mission.