Counseling and Psychological Services

Our Mission
Counseling and Psychological Services (CPS) is an on campus mental health service within the Division of Student Affairs at Fordham University. Our mission is to promote and support students' mental, psychological and emotional health and well-being through a range of direct clinical services; psychoeducational, outreach and prevention programs; and contributions to the mental health professions. Consistent with the University's commitment to Cura Personalis CPS strives to foster a community of care that recognizes and values the depth, dignity, and uniqueness of all students.
How to Make and Appointment
View Workshops and Groups

If you are experiencing a mental health emergency during our non-business hours, please contact Public Safety, 911, or go to your local emergency room.
View Our Response to Community Feedback and Our Action Plan
View Our Statement and Resources on Diversity, Equity, Inclusion, and Justice
---
CPS Scope of Services for Fall 2021
Counseling and Psychological Services (CPS) remains more committed than ever to supporting our students in the context of all the events that have unfolded in the past 18 months. We recognize that many students may be experiencing a range of concerns and challenges as they return to living, engaging and learning on campus. Whatever struggles you may be experiencing, CPS is here to help!
For the Fall 2021 semester, CPS will continue to adopt and practice a public health informed approach for serving our students and campus community. This approach will be guided by the importance of protecting the health and safety of our community while simultaneously supporting the mental and emotional health of our students. Towards this end, CPS will be offering both remote and in-person clinical services in compliance with Fordham's COVID-19 policies and guidelines, including indoor masking. At the discretion of CPS staff, limited exemptions to these guidelines may be provided for students with extenuating clinical, psychosocial and/or disability related circumstances that are contraindicated for masking AND remote care. Additionally, we have reserved offices at both of our centers for students who need private spaces to engage in remote services.
---
Coping and Managing Pandemic Related Distress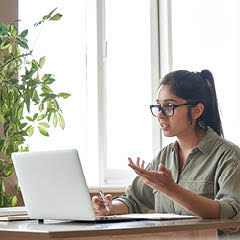 For more information and guidance on recognizing and managing emotional or mental health distress related to COVID-19, please go to one of the following links: