Childhood Special Education M.S.E.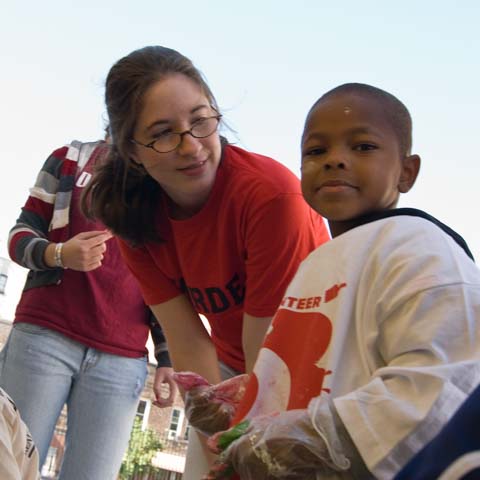 Degree: Master of Science in Education (M.S.E.)
Credits: 30
Career Path: Teaching children with disabilities in childhood
Start Semester: Fall or Summer
Campus: Lincoln Center
Full-time/Part-time
The master's degree program in Childhood Special Education prepares teachers who already have childhood (grades 1-6) or elementary certification (Pre-K-6). The coursework and field experiences develop competencies in understanding, assessing, and instructing children with mild disabilities and lead to New York state certification as a teacher of Children with Disabilities in Childhood Education.
Application Deadlines

Fall: June 30
Summer: April 15

Browse the Admissions section for more about the application and financial aid processes.

Browse course schedules and descriptions and review a list of courses.

Sample Course Sequence

Fall

Educating Students with Disabilities in Elementary Schools
Positive Behavioral Supports

Spring

Contemporary Interventions in Reading/Writing
Assessment of All Children with Disabilities
Childhood Special Education Portfolio

Summer

Differentiating Instruction for All Students
Collaboration/Consultation with Families & Professionals
Practicum for In-Service Teachers
Childhood Special Education Portfolio

Fall

Instructing Bilingual Special Education Students
Research in the Teaching Process
Childhood Special Education Portfolio

Required Workshop

The following workshop is required for students in this program.

The program leads to initial certification in Teaching Children with Disabilities in Childhood.

Fordham's Childhood Special Education programs are approved by the Council for Exceptional Children (CEC).

Programs are open to all who qualify; however, only U.S. citizens or international students who possess a U.S. Green Card or H1-B visa may be recommended for New York State teacher certification.

GSE Admissions
212-636-6400
[email protected]