GSAS Futures Workshops and Events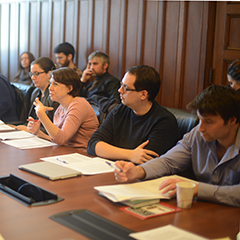 Our key goal at GSAS Futures is to put together workshops, events, and panels that will help graduate students maximize their academic and professional potential.
This semester, Futures is hosting a number of events with various co-sponsors. In addition, the list below features professional development events being held by other university-wide offices that are relevant to our student's needs.
Details of future events are updated as needed.
Keep up with the latest activities and events in the GSAS community by following the GSAS Blog!