M.S. in Health Administration Success Stories
2021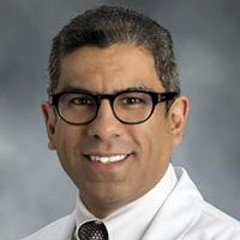 Ronny Otero, MD, MSHA '21
Associate Professor, Emergency Medicine
Medical College of Wisconsin
Vice-Chair of Clinical Operations
Froedtert Health Department of Emergency Medicine
Despite over 20 years of experience in the healthcare field, I felt that a master's degree would provide me with a better understanding of general business principles and serve as a guide to the landscape of healthcare policies and decisions made at a corporate level. I chose Fordham because it highlighted the importance of an ethical approach to healthcare, the importance of behavioral health, and how changes can be implemented in an industry that is often slow to change. Not only did Fordham's M.S. in Health Administration provide me with these lessons and many more, but I was also introduced to expert professors and some of the most excellent colleagues one could ask for within my master's cohort. Fordham prepared me with the knowledge and skills that I will need in my new position as Vice-Chair of Emergency Clinical Operations for Froedtert Health/ Medical College of Wisconsin. Thank you, Fordham!
---
2020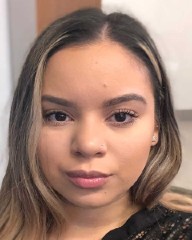 Kiannie Claros-Cruz, MSHA '20
Staffing & Operations Specialist
Northwell Health
After I received my bachelor's degree, I knew I wanted to pursue my master's degree. I began looking for a master's program that would provide flexibility for a full-time employee. That is what attracted me to Fordham's Master of Science in Health Administration program.
It provided great flexibility as the classes were held on the weekends, but not only that, the curriculum aligned very well with my desired career path. The program helped strengthen my problem-solving skills and leadership skills through real-life scenarios and case studies. My cohort felt more like a family. I learned a lot from all my colleagues as we all came from diverse backgrounds and held various positions within the healthcare field. I learned a lot from my mentors, Kamal Joshi and Professor Maria Nardone. They provided guidance and support for my end-of-program capstone project. I stay connected with my mentor, Kamal Joshi, and he still reaches out to check up on me to this day! I will forever be grateful for the takeaways from the M.S. in Health Administration program and the connections I have made. This program has helped shape me into the healthcare professional I am today and has opened doors for me.
---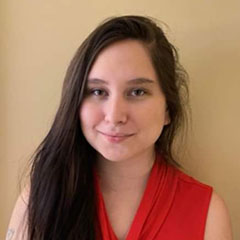 Nicole Northover, MSHA '20
Lead Research Coordinator
NYU Langone
"Right after graduating from NYU as a pre-medical student, I immediately applied to Fordham's MSHA program and I am grateful that I made that decision.
The program is excellent and tailored to those truly interested in the Healthcare industry. Not only do you learn the multifaceted layers of the industry, you are also given a chance to think critically and ethically. I was particularly engaged in the medical ethics philosophy courses as well as Healthcare law classes, as I believe it is integral to understand these concepts as a Healthcare professional.
For my capstone project, Dr. Falguni Sen and Dr. James couch mentored me on how to improve prison Healthcare systems. Their enduring support throughout the program was integral to my success.
In addition, I worked on a op-ed project post graduation with Dr.Caroline Pogge, where she gracefully and generously aided me in a project of my interest. These professors are truly exceptional, giving, and all around amazing human beings.
Post graduation, I went on to secure a coveted research associate position at NYU langone, and within a year, I was able to get promoted to Lead Clinical Research Coordinator in the psychiatry department. After my two years at NYU, I was accepted into medical school and will be attending this coming fall. I believe the program definitely accelerated my growth and aided in my successes.
I will never forget the check up emails from Dr.Sen, who aided in my successes post graduation as well as Dr. Caroline Pogge, who also kept up with me to this day.
Thank you all and I wish I had the opportunity to attend a second time!"
---
Victoria Okyere, MSHA, MBA-HSM, MSHA '20
Administrative Fellow
Hartford HealthCare
"I was in search of a master's program that would provide the academic knowledge to succeed in the healthcare industry while also accommodating my schedule as a full time working professional. Fordham University's Master of Science in Health Administration program was the most attractive program, as it was exactly what I was looking for. A small family-like cohort and supportive professors, with diverse experience in the healthcare industry. Our program director, Dr. Sen went above and beyond to ensure we got the experience we were seeking for. We were paired with valuable mentors/professors that coached us through our capstone project and I was privileged to have mine, Dr. Caroline Pogge, support me throughout my fellowship applications. Dr. Sen also was a key instrument in my first leadership position as a care coordination program supervisor and also supported me throughout my fellowship application process.
Fordham MSHA is the perfect program for a professional looking for the flexible opportunity to advance their healthcare management knowledge, be a part of a small family-like cohort, make lifelong colleagues/friends, and also have supportive professors and administrators that care about your success.
Fordham MSHA is a contributing factor in my current role as an administrative fellow at Hartford Healthcare.
I truly appreciate the dedication of our professors and program administrators."